April 20, 2016—San Diego, CA   Viagra was a game-changer for men with erectile dysfunction (ED) when it came on the market in 1998. The first pill of its kind approved by the Food and Drug Administration (FDA), Viagra helped men suffering from impotence get and maintain an erection.
ED is a common problem among men, especially as they get older. One study suggests ED affects about 40 percent of men by age 40, and that number increases to nearly 70 percent when men reach age 70.
It's no wonder the little blue pill has been such a money maker for its manufacturer Pfizer over the past 18 years, raking in well over a billion dollars annually since at least 2003.
A federal judge awarded a patent extension for the blockbuster drug in 2011, giving Pfizer exclusive rights over the main ingredient sildenafil citrate until 2019, meaning those billion dollar revenues could continue for several more years. But a number of studies published in peer-reviewed journals in the past few years could threaten to bust those inflated revenues.
Viagra a common denominator in skin cancer cases
A study published in June 2014 in JAMA Internal Medicine showed a possible link between the use of Viagra and the development of melanoma, the most serious form of skin cancer.
Author Li Wen-Quing and his colleagues found that the use of sildenafil could increase the risk of developing melanoma by as much as 84 percent. The study, which analyzed more than 25,000 men, found 8.6 percent of men who took Viagra developed melanoma, compared to 4.3 percent of men who developed melanoma but did not take Viagra.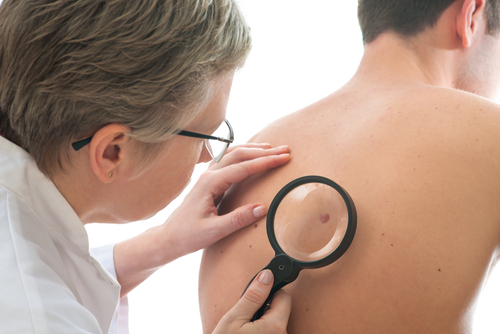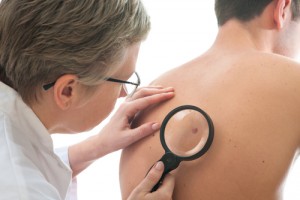 A second study published in JAMA a year later indicated a slight but statistically significant increased risk of melanoma after taking Viagra, but the biggest risk was seen in one-time prescription fillers. The study's author, Stacy Loeb, and her colleagues suggested the link between Viagra and melanoma risks was due mostly in part to a person's lifestyle rather than the actual drug.
But a study published this year further examines the potential link between Viagra and melanoma.


Viagra 'releases brake' on melanoma cells
Viagra belongs to a class of drugs called phosphodiesterase 5 (PDE5) inhibitors. These drugs work by stopping the PDE5 enzyme from destroying cyclic guanosine monophosphate (cGMP), an enzyme that allows blood to flow into the penis, causing an erection.
PDE5 does more than block cGMP, however; it is also responsible for blocking the growth and migration of melanoma cells throughout the body.
A study published in Cell Reports last month suggests Viagra "releases the PDE5 brake" on melanoma cells and leads to "increased tumor growth." The author, Sandeep Dhayade, and his colleagues used real-time monitoring of melanoma cells to determine cGMP is a pathway for melanoma cells to grow. As Viagra blocks PDE5 from destroying cGMP, it could be allowing melanoma cells to grow and migrate.
Melanoma: the most serious form of skin cancer
Melanoma is a type of cancer that forms from melanocyte skin cells.  Melanocytes are part of the top layer of skin and make a brown pigment, called melanin, which gives skin its tanned look when exposed to the sun.
Melanoma usually appears as a black or brown tumor on the skin, but it can also appear pink, tan or white. Melanoma can develop anywhere on the body but most commonly starts on the chest or back in men and on the legs in women.
Melanoma is less common than the other two types of skin cancer, basal cell and squamous cell, but it is much more dangerous because it is more likely to spread to other parts of the body if not caught early. While the five-year survival rate for stage I melanoma is between 92 and 97 percent, that rate drops to 15 or 20 percent at stage IV.
Signs of melanoma skin cancer
According to the American Cancer Society, unusual moles, sores, lumps, blemishes or changes in the way an area of the skin looks or feels could be a sign of melanoma or another type of skin cancer.
It is important to differentiate between a normal mole and a potentially cancerous mole. While most moles are benign (non-cancerous), the American Cancer Society says it is important to recognize any changes in the size, shape or color of moles as this could be a sign a melanoma is developing. It is also to recognize when a new spot has formed on the skin.
Potential lawsuits forming against Pfizer
Former Viagra users who were diagnosed with melanoma skin cancer may be able to seek financial compensation for their suffering.
The lawyers at Hood National Law Group are currently reviewing cases for a potential lawsuit against Pfizer for failing to warn consumers about the potential risk for developing melanoma after taking its erectile dysfunction drug Viagra.
If you were diagnosed with melanoma after using Viagra, you may be entitled to financial compensation. Call the Hood National Law Group today at 1-800-214-1010 for a free case evaluation, or use the form on the right-hand side of your screen, or use our online evaluation form, it only takes two minutes to see if you qualify for a large cash award. Click Here:
https://www.nationalinjuryhelp.com/viagra-claims-evaluation/