Antidepressants are the third most commonly prescribed medications in the United States, according to the Centers for Disease Control and Prevention, with about 11 percent of Americans aged 12 years and older taking some form of the drug by 2008.
The use of antidepressants rose about 400 percent in a 20-year period, a phenomenon that coincided with the rise of a new-generation antidepressant called selective serotonin reuptake inhibitors (SSRIs), which drug makers claimed was more effective and caused fewer side effects than its earlier predecessors.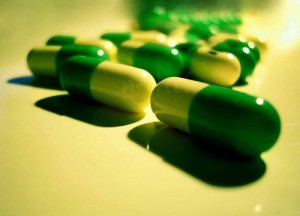 Many of these new antidepressants would eventually be approved to treat not only depression in adults (and sometimes even children), but also anxiety disorders like social phobia.
As more and more Americans were prescribed these one-size-fits-all drugs for various conditions both on- and off-label, studies were published that showed the risks sometimes didn't outweigh the benefits when it came to potential side effects.
What are SSRIs and how do they treat depression?
Though the exact cause of depression isn't clear, it is believed people with depression have an imbalance of certain chemicals within the brain that regulate mood. Antidepressant medications can help relieve depression symptoms by balancing those chemicals.
There are different types of antidepressants and each affects the brain in different ways. SSRIs work specifically on serotonin, a naturally occurring chemical that communicates between brain cells. SSRIs block the re-absorption (reuptake) of serotonin which helps boost a person's mood.
SSRIs are often the first choice for healthcare providers when prescribing medication to help ease symptoms of depression.
Types of SSRIs
There are several different types of SSRIs on the market today, each with different chemical make-ups.
Prozac (fluoxetine HCl), manufactured by pharmaceutical giant Eli Lilly and Co. and approved by the Food and Drug Administration (FDA) in 1987, was the first SSRI to hit the American market. It was initially approved to treat depression in adults and later in children and adolescents.
A few years later, Pfizer introduced Zoloft (sertraline HCl) to the market after gaining FDA approval in 1991; and GlaxoSmithKline – then SmithKline Beecham – rolled out Paxil (paroxetine HCl) in 1992.
By 2003, there were at least seven major SSRIs available from different manufacturers. Most SSRIs are approved to treat different types of mood and anxiety disorders, including major depressive disorder and obsessive compulsive disorder. Some are approved to treat those disorders in both children and adults. Other disorders treated by antidepressants include panic disorder, social anxiety disorder, posttraumatic stress disorder and premenstrual dysphoric disorder. Not all SSRIs are approved to treat all of the abovementioned disorders, though some are.
Listed are SSRI antidepressant medications, their original manufacturers and FDA approval dates:
Prozac (fluoxetine HCl), Eli Lilly and Co., 1987
Sarafem (fluoxetine HCl), Eli Lilly and Co., 1987 (discontinued by Eli Lilly and Co.; now marketed through Allergan Pharmaceuticals)
Zoloft (sertraline HCl), Pfizer, 1991
Paxil (paroxetine HCl), SmithKline Beecham, 1992 (discontinued by GlaxoSmithKline; now marketed through Apotex Technologies)
Luvox (fluvoxamine maleate), Solvay, 1994 (discontinued by Solvay; generics now available through multiple manufacturers)
Celexa (citalopram hydrobromide), Forest Labs, 1998
Lexapro (escitalopram oxalate), Forest Labs, 2002
Pexeva (paroxetine mesylate), Noven Pharmaceuticals, 2003
Symbyax (olanzapine + fluoxetine), Eli Lilly and Co., 2003 (combination of atypical antipsychotic and SSRI)
Because SSRIs are made from different chemicals, each drug works differently in individual patients. If one SSRI does not improve symptoms, doctors may prescribe another.
Like all drugs, SSRIs may cause side effects in patients that can range from mild to severe; one of those side effects was severe enough to warrant a black box warning on the drugs' labels.
SSRIs can increase risk of suicidal thoughts and actions in kids, young adults
After years on the market, and in some cases decades, antidepressant medications were linked to a potential increase in the risk of suicidal thoughts or behavior (suicidality) in children and adolescents.
Over 20 studies reportedly showed, on average, a two-fold increased risk of suicidality in kids and teens taking antidepressants. This prompted action from the FDA, and in October 2005, the agency required makers of all antidepressants, including SSRIs, add a black box warning to their drugs' labels.
Two years later, the black box warning was updated to include young adults (18 to 24 years old).
Symptoms of suicidality include:
Anxiety
Agitation
Panic attacks
Insomnia
Irritability
Hostility
Aggressiveness
Impulsivity
Akathisia (a state of agitation, distress and restlessness)
Mania
Worsening of depression
Suicidal ideation
The risk of suicidality is greatest during the first few months of treatment with an antidepressant, according to studies, and decreases as treatment progresses. However, when the dosage of medication is adjusted, or a patient stops taking the medication altogether, he or she is at risk for another serious side effect known as discontinuation syndrome.
SSRIs can cause discontinuation syndrome
The labels of SSRIs were updated in the early 2000s to include the risk of discontinuation syndrome, a potentially serious condition sometimes caused when a patient abruptly stops taking the medication.
Discontinuation syndrome can cause the following symptoms:
Dysphoric mood
Irritability
Agitation
Dizziness
Sensory disturbances (such as electric shock sensations)
Anxiety
Confusion
Headache
Lethargy
Emotional lability (excessive emotional reactions and frequent mood changes)
Insomnia
Hypomania (persistent elevated mood, hyperactivity but to a lesser extent than mania)
Some of the above symptoms reported by patients were severe. Drug makers and the FDA recommend patients gradually stop using SSRIs, instead of abruptly stopping altogether, to avoid discontinuation syndrome.
SSRI lawsuits
Patients who were harmed by an SSRI drug may be able to take legal action against the manufacturers. The manufacturer of Prozac, Eli Lilly and Co., has already settled more than 30 lawsuits related to suicides and murders for $50 million.
If you or a loved one took an SSRI antidepressant and were harmed as a result, contact the Hood National Law Group today by calling 1-800-214-1010, or use the form on the right-hand side of your screen.