May 26, 2017 – San Diego, CA.  Type 2 diabetes is a difficult medical condition, but it can be easier to manage with the correct medication. If patients take the right steps towards their health, it's assumed they won't encounter any further suffering or obstacles. When diabetes patients decide to use a certain medication, they usually don't consider the possibility that this medication will create more suffering.
What is Onglyza?
Onglyza the trade name for saxagliptin and is an adult type 2 diabetes drug that was developed by Bristol-Myers Squibb and AstraZeneca in 2007. It was released on the market in 2008.  The FDA approved saxagliptin with the brand name Onglyza in July 2009.  Saxagliptin is a dipeptidyl peptidase-4 (DPP-4) inhibitor. Bristol-Myers Squibb and AstraZeneca have estimated that this drug could reach 1.8 billion in annual sales.
The FDA originally issued a Drug Safety Communication for saxagliptin (brand name Onglyza and Kombiglyze XR) on February 11, 2014.
The FDA requested clinical trial data from the maker to investigate a possible link between this type 2 diabetes drug and heart failure.
The FDA took this action after a study by the New England Journal of Medicine which studied the cardiovascular safety and efficacy of many current antihyperglycemic agents, including saxagliptin (Onglyza). They reported an increased rate of hospitalization for heart failure.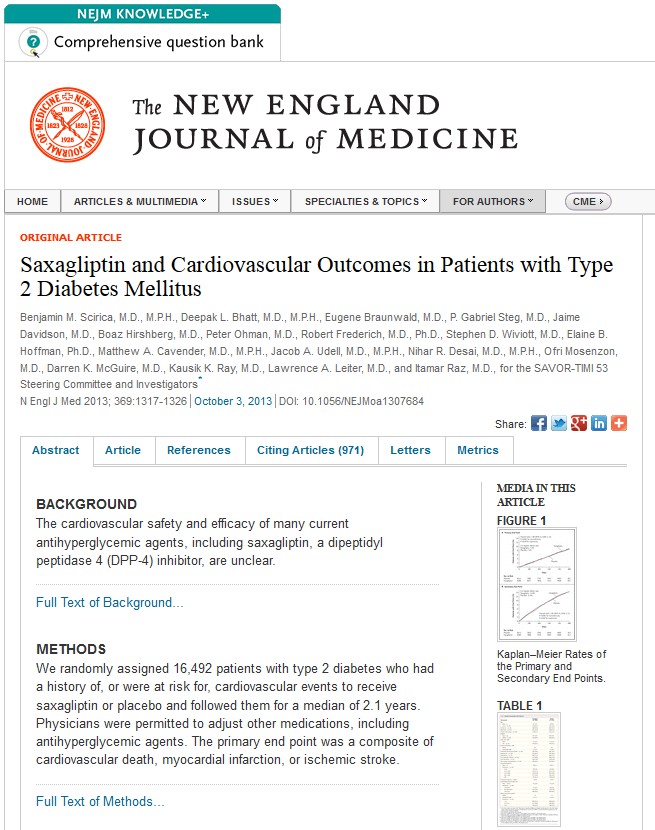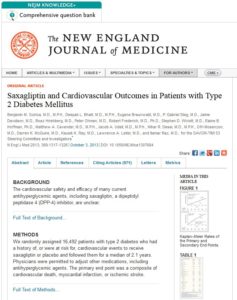 Then in April 2016 they updated their Drug Safety Communication after they evaluated two large scale clinical trials for people with type 2 diabetes with heart disease.  It was found that 3.5% of those who took saxagliptin (Onglyza) were hospitalized for heart failure. This equates to 35 out of 1,000 patients.  The FDA has not yet issued it strongest warning called a "boxed warning" for Onglyza.
Texas man sues Bristol-Myers Squibb/AstraZeneca for Onglyza
Earlier this month a Texas man took legal action against drug manufacturer Bristol-Myers-Squibb and AstraZeneca in the U.S. District Court in the Southern District of Texas, who alleges the type 2 diabetes drug, caused his heart failure.  The suit states he was on the drug from 2010 to 2015. The basis of the lawsuit is that Bristol-Myers-Squibb and AstraZeneca failed to warn of the potential cardiovascular events such as congestive heart failure and other heart related problems.
AstraZeneca goes on record with this statement, "AstraZeneca is confident in the safety and efficacy of Onglyza, when used in accordance with the FDA approved label, which has been established through clinical trials. We will vigorously defend against the allegations made by the plaintiffs."
We will closely watch the outcome of this lawsuit. So far we have learned that there are currently 14 lawsuits related to these cardiovascular events.  There could be potentially thousands of these lawsuits filed across the country.
This is one example where the FDA did well for the public.  Other times The FDA has failed us.
A new American Medical Association study released on May 9, 2017 illustrates that, in our opinion, the FDA is either broken or fails to study new drugs adequately before being sent to the market.
The study looked at new drugs approved by the FDA from the years 2001 through 2010.
The study found that 32% of these new drugs had some type of post-market safety event (side effect).  Three drugs were pulled from the market in recalls, and 61 were assigned FDA Black Box warnings, which is the most severe warning from the FDA.  Many times after a black box warning is issued, the next step is a recall.
71 drugs approved by the FDA were later found to have 123 safety events. This is simply absurd. Why must the American people be the testing ground for these new drugs?
In closing we need to get the FDA to be consistent in drug testing and in following up after a drug is released to the public. Only then can we have faith in the organization that is to protect the public.
Read more about the Onglyza lawsuit claims.