December 11, 2015 – In Philadelphia today a jury has ordered Johnson & Johnson to pay $500,000 to a Wisconsin boy who grew female breasts after being prescribed the anti-psychotic drug Risperdal.
The verdict for the victim Timothy Stange took almost six hours to decide. This is the third victory for plaintiffs who were allegedly harmed from this drug.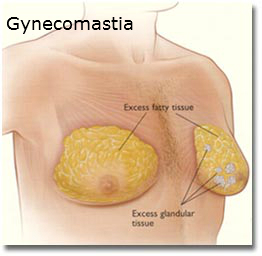 The case started back in April 2013 when Stange started to develop unusual enlarged breast tissue, a condition called gynecomastia, while being treated in 2006 with Risperdal for a condition related to Tourette's syndrome.
Warning labels describing the chance of growing breast tissue was a key to the court victory. While the label did in fact mention gynecomastia as a side effect was a rare occurrence, his lawyers claimed that Johnson & Johnson had data from many years showing that the occurrence is much more prevalent.
Johnson & Johnson's legal team tried to push off the breast growth simply as puberty.
Three cases earlier in Philadelphia had produced two verdicts totaling $4.25 million.
Currently there are more than 1,600 Risperdal cases pending in class action status. There are also more cases lined up in the Los Angeles, California state court.
Reference: Timothy Stange v. Janssen Pharmaceuticals Inc. et al., case number 130401984, in the Court of Common Pleas of Philadelphia County, Pennsylvania.
Children who have been harmed as a result of using Risperdal need for their parents to stand up for their legal rights. If this includes you or someone you love, contact the Hood National Law Group, today to schedule a free initial consultation there may be substantial cash settlements – but act now as there may be a statute of limitations for filing a Risperdal claim. Start your claim by clicking on the banner below.