Crane and rigging accidents, dangerous work in offshore drilling
In the world of offshore drilling, the risk of injury while operating is always high. For many oil platforms, the task of rigging is a duty that is one of the most vulnerable to accidents.
The job of rigging requires the use of cranes and derricks to load and unload exceedingly heavy amounts of cargo. Crane accidents are some of the most common while on offshore drilling platforms, and those who are riggers are often in the middle of it all.  If you were injured in a crane or rigging accident our offshore injury lawyers can protect your legal rights.
The act of rigging, connecting cargo containers to cranes via large cranes, cables and other machinery, takes a lot of skill and attention. The biggest risks to a rigger are slips and falls. These can occur for plenty of reasons, from uncovered openings in platforms to uneven or slippery surfaces. The Occupational Safety and Health Administration (OSHA) has a long list of safety procedures for any rigging or hoisting job, but sometimes these safety procedures are neglected.
Rigging Accident Statistics
According to 2013 date from the Bureau of Labor Statistics (BLS), "fatal falls, slips, or trips took the lives of 699 workers" while "717 fatal work injuries occurred as a result of contact with objects and equipment." Falls, slips, and being struck by heavy equipment is recognized by the OSHA as being abundantly present for all rig workers.
Some of the causes of crane & rigging accidents that have been identified:
Wet and slippery work surfaces
Obstructions, unprotected holes, or uneven surfaces
Defective equipment, not up to safety standards
Improper rigging, causing loose cables or cargo
Electrical hazards, frayed cables
The injuries caused from overlooking safety procedures can range from severe to fatal. The injury loss of life from oil rigging industries neglecting to keep up-to-date with equipment maintenance, and to properly train their employees has been a result.
The effects of serious injury from crane or rigging accidents have included:
Back or spinal injury
Head injury, severe brain damage
Damage or loss of limbs, fingers, hearing
Broken bones
Death
What can I do if I have been injured in a crane or rigging/derricking accident?
Because of the clear risk involved during rigging and operation of cranes and derricks, OSHA took the necessary steps in 2010 to update safety rules and procedures. The precautions are covered from preventive maintenance to detailed employee operational guidelines. In 2015, there is no excuse for the offshore drilling industry to put their workers in a work environment where safety standards aren't being met.
But because corners are often cut, and because accidents do happen, it is important to know that you, or somebody you know, are protected under maritime law if you have experienced injury or have lost their lives while rigging. Both the Jones Act and the Longshore and Harbor Workers' Compensation Act protect workers affected under circumstances of neglect or accidental injury.
Offshore drilling companies often fight hard to work around these maritime laws. As important as it is to stay safe in these dangerous work environments, it is equally important to find somebody willing to fight for you if you are injured.
To find out if you are able to claim compensation from either the Jones Act or Longshore and Harbor Workers Compensation Act, you can contact National Injury Help at 1-800-214-1010.
Hurt in an offshore or onshore accident – Get the cash you deserve: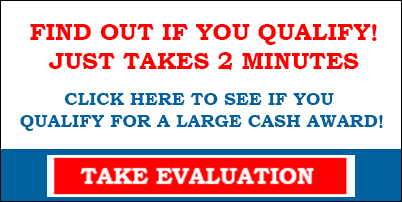 Crane & Rigging Accident Lawyers & Attorneys for claims & settlements for offshore workers page updated on April 10, 2019
Source: Census of Fatal Occupational Injuries Summary
Source: OSHA Standards