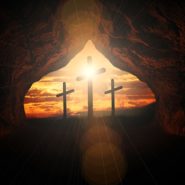 In a stunning report from the Associated Press, details have been revealed about 1,700 priests and other clergy members who left the Roman Catholic Church are now working as middle school teachers, nurses, counselors for sex assault victims, and volunteer organizations geared towards helping children.
The former priests and clergy were identified and tracked by the AP through using lists of credibly accused people identified by dioceses across the country.
They're Unsupervised
The former clergy found by the AP are living and working around us with virtually no oversight from Church or law enforcement authorities.
One of the most disturbing aspects of this story – and there are many disturbing points – hundreds were found to now be working in positions of trust and with access to children. Some had been awarded with professional licenses to work in the fields of medicine, education and social work.
Beyond the 1,700 tracked by the AP, nearly 80 remain unaccounted.
The Scope of the Clergy Sex Abuse Problem
Collectively, more than 5,100 clergy members were outed by the Church as being credibly accused of sexual abuse.
In just about any other setting, the Church would have been celebrated for alerted church members and other members of the public about the danger posed by such predators.
Unfortunately, though, the Church's hand was forced when a Pennsylvania grand jury concluded their two-year investigation with the revelation that the Church actively concealed the abuse of children by their clergy.
While some Biblical lawyers strongly urged each diocese to be transparent in the wake of grand jury report, most dioceses decided not to. Some of the few dioceses that did do the right thing by providing the names of those who had been credibly accused, have been credibly accused themselves of underreporting – or lowballing – the number of accused clergy who have been named.
If You've Been Sexually Abused by Clergy, Call National Injury Help.
While we realize it's extraordinarily difficult to step forward to hold your abuser accountable, your help can ensure that person never abuses another victim.
Even though no dollar figure can be fairly affixed to your level of abuse, you should know that the average settlement offer or monetary award for coming forward with credible claims is between $120,000 to $250,000.
There's simply no reasonable excuse for anyone to commit such a heinous act, much less a clergy who has been granted a high level of trust.
If you're a victim of clergy sexual abuse, we want to offer you a free consultation to discuss your legal options.
Call us at 800-214-1010. You can also reach us vial email at [email protected].