Overview & Process:
Hood National Law Group utilizes cutting edge Web 3.0 best practices in order to outperform others in our vertical. This is achieved through a combination of Content Generation, Social Media Channels and Search Engine Optimization (SEO) to gain highly targeted, highly qualified organic cases.
Historically organic cases from search engines have always been the best, as these targeted individuals seek out and find our content in the various channels.
We take great pride in the fact that we retain high quality cases turnkey without the need for 3rd party affiliates. We are not a lead generation company.
Google Search Engine Optimization:
We enjoy a very high level of Google organic traffic covering thousands of keyword terms. From defective drugs to defective medical devices, we are highly visible in our vertical with higher than average CTR. (click through rate). Industry averages 1.5% – 2.4% CTR. Our average is 4.0% to 8.0% depending on the campaign, some even higher.
Why Such a High Click Through Rate?
We have implemented structured data and applied star ratings "reviews" site wide. This means every time we appear in the SERPs (Search Engine Results Pages) our organic listings show a 5- star review. This is one reason for the high click through rate, as the visible stars draws the eye to the listing.
                                                                                                 Example of actual Search Engine Results Page (SERP) in Google.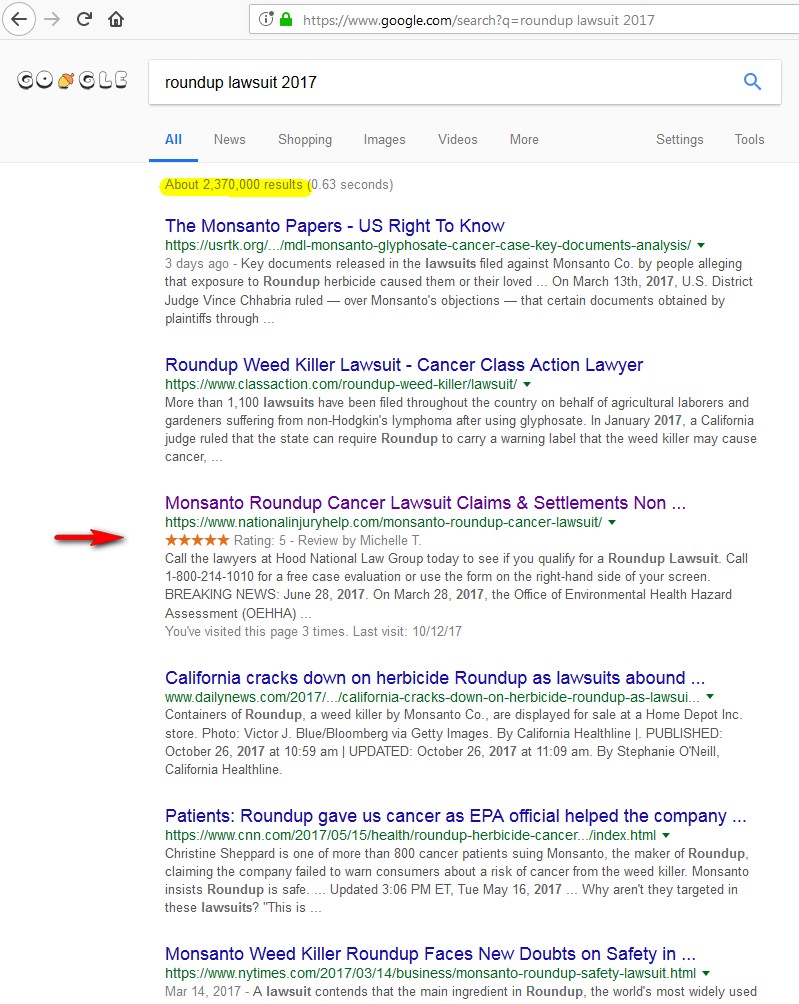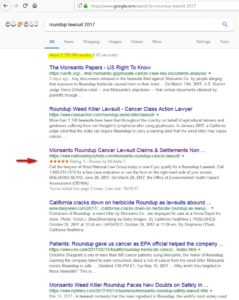 Our skilled SEO & social media team is driven by Howell Gillogly, a long time SEO professional who came to work for us after delivering millions of dollars worth of cases at his prior company (Wise Law Group, LLC , a Thomson Reuters Business).
Online Properties & Presence:
We have multiple online channels that push our content and messaging. NationalInjuryHelp.com branded sites, social media sites, and custom defective drug/device sites help funnel cases into our system. By combing aggressive SEO, content generation plus social media visibility and viral sharing we outpace our competitors by a wide margin.
National Injury Help Branded Sites:
Main search engine optimized website: www.Nationalinjuryhelp.com
Facebook: https://www.facebook.com/nationalinjuryattorneys
Twitter: https://twitter.com/NatlInjuryhelp
Google Plus: https://plus.google.com/+Nationalinjuryhelp/posts

Defective Drug & Device Sites – Zofran, Risperdal, Zimmer shown:

Deliverables and Campaign Metrics:
Below is an example of a newly created SEO campaign targeting 15 high converting keywords for the defective drug Invokana. In the last 30 days we are delivering a very high CTR, and quality cases. Note the above industry average CTR…This is what we do!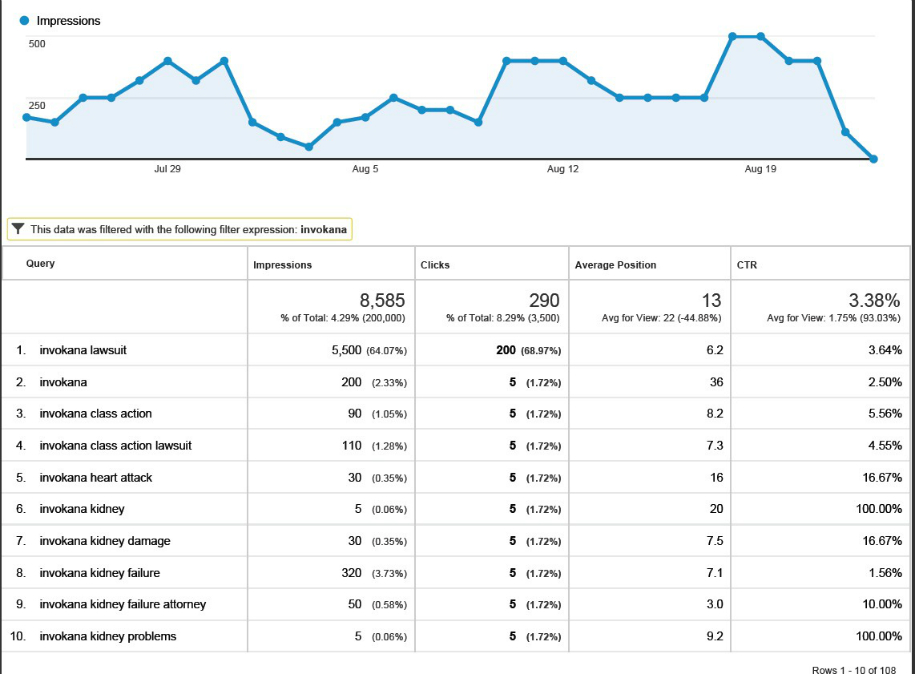 Deliverables and Campaign Metrics – Zofran Campaign:
We are on the forefront of Zofran cases – Our combined highly visible online presence has been noted by our competitors and enjoyed by the firms that partner with us.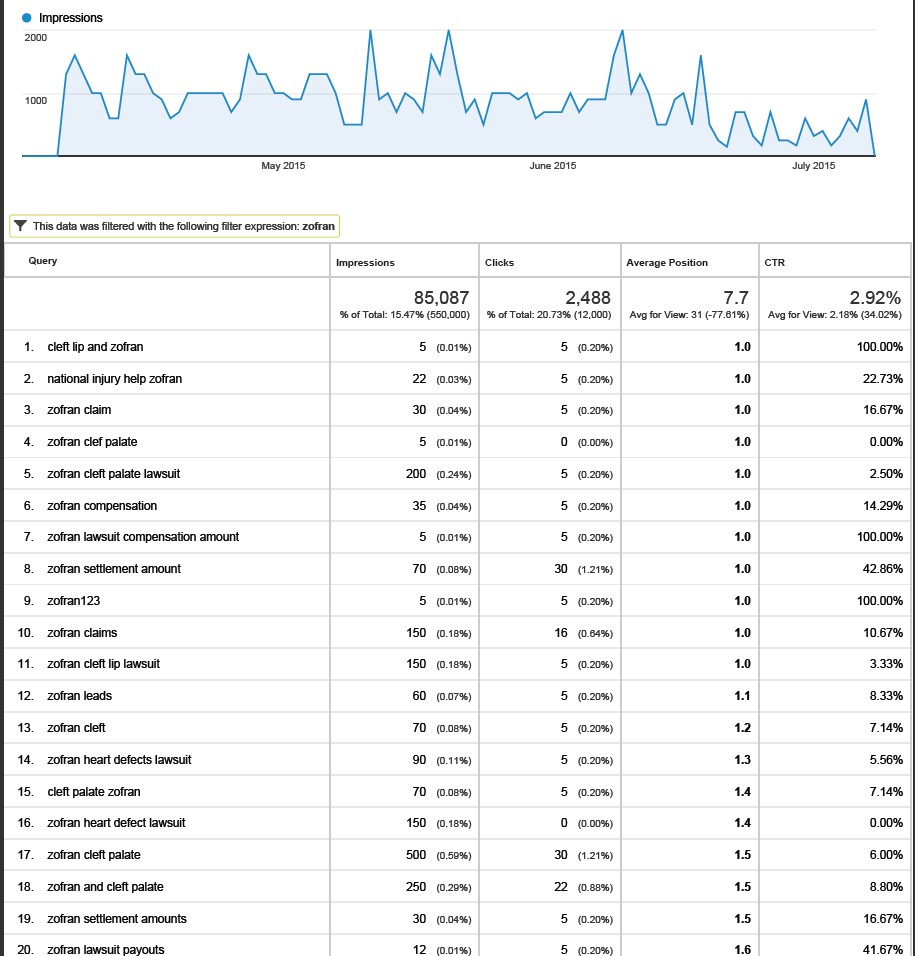 Deliverables and Campaign Metrics – Lipitor Campaign:
Current Lipitor diabetes Campaign running at a high 6.58% Click through Rate: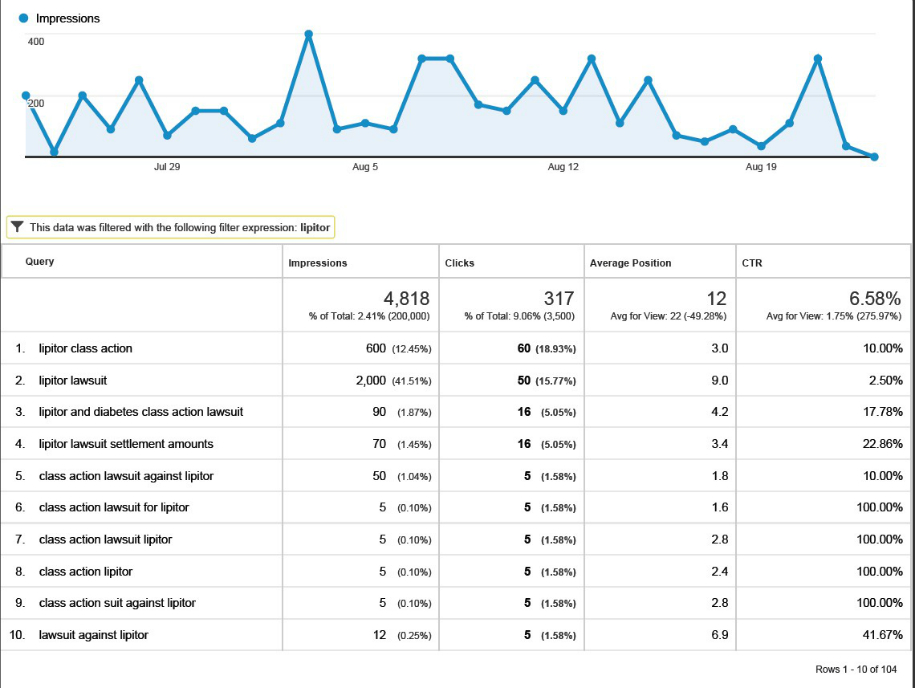 Deliverables and Campaign Metrics – Essure Birth Control Device Campaign: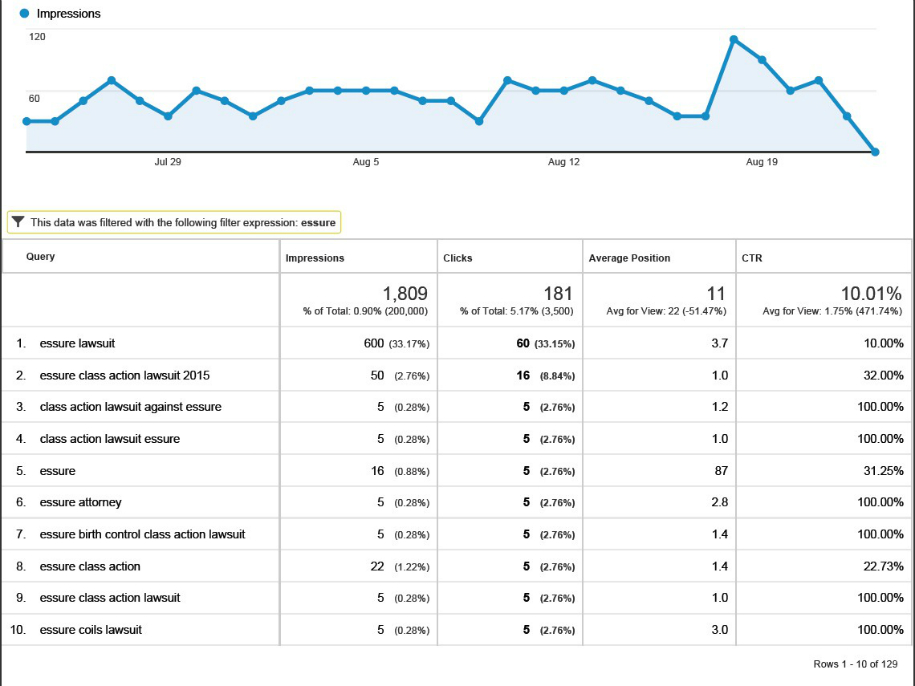 By leveraging these different online channels we connect and convert highly targeted cases. We think you'll see the value in our level of expertise in everything we do. What do you have to lose?
Page updated on February 23, 2018