December 22, 2017—San Diego, CA.   It's close to the end of the year and time when we look back at all of the defective FDA approved drugs and defective medical devices that have impacted so many people in the U.S.
Hood National Law Group is a prominent personal injury and mass tort law firm whose entire practice is dedicated to protecting the rights of injured people.  We take great pride in helping people get compensation from these problematic drugs and devices.
Over the past fifteen years, the attorneys associated with our firm have collected hundreds of millions of dollars on behalf of people who've been injured through no fault of their own.
So as we move on to 2018 here is the Top 10 List of Defective Drugs and Medical Devices and the problems associated with them.
Number 10 – The Power Morcellator. A power morcellator is a surgical device that is basically a rotating cutting tool with a vacuum nozzle.  An article from an OB/GYN Doctor tells of the potential problems with these devices and associated problems and summarizes the issue that many of these procedures are performed without the use of a protective bag that helps capture any stray cells. Many gynecologists today don't even bother doing any cancer pre-screening or other tests. In fact, morcellating cancer spreads the cancer inside the woman's body.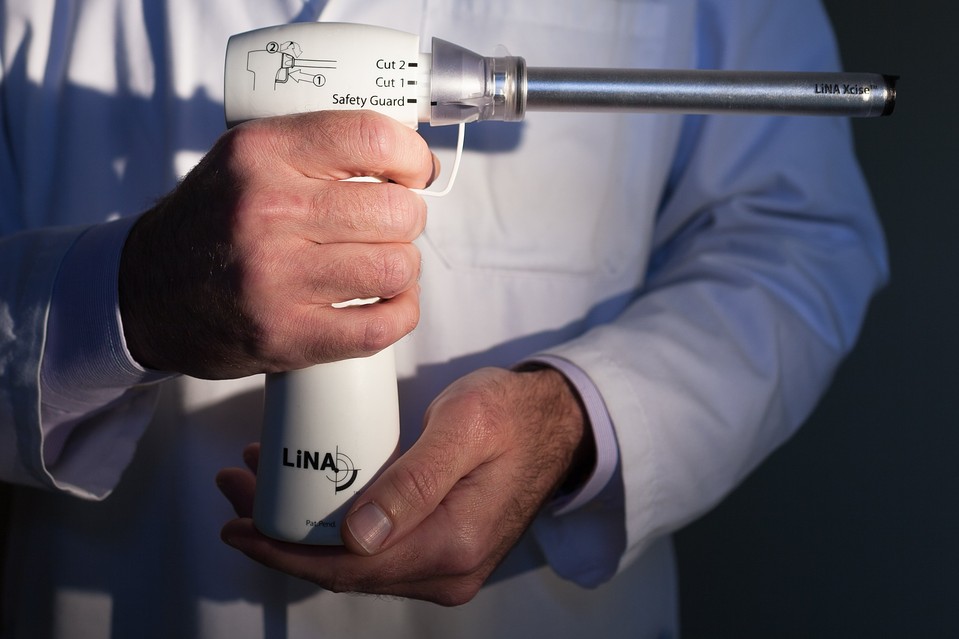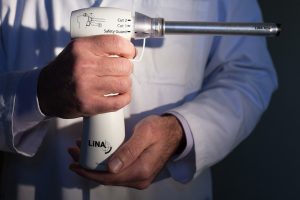 Read more about the power morcellator lawsuits here: https://www.nationalinjuryhelp.com/power-morcellator-lawsuit/
Number 9 – Hernia Mesh Patches.  A hernia mesh is a type of surgical mesh used during hernia repair surgeries.  Surgeons stitch in hernia mesh to support weakened or damaged tissue and to prevent the hernia from reopening or recurring.  Certain hernia mesh products have been associated with increased rates of complications. Some of these complications are well-documented in the medical literature and have been reported to the U.S. Food and Drug Administration (FDA).  These complications include: Inflammation, Chronic pain, Infection, Allergic reaction, and others.
Learn more about Hernia lawsuits here: https://www.nationalinjuryhelp.com/hernia-mesh-lawsuit-claims/
Number 8 – Artificial Hip Implants.  For centuries, people with bad hips simply had to learn to live with them, as difficult as that was.  In recent years, however, advancements have been made in the world of medical devices and artificial hip joints have become more and more available.
Unfortunately, many of these hip implant devices have shown themselves to be either inadequate or outright defective.  As bad as a faulty hip can be for anyone, those who have trusted a hip implant device only to have it fail have suffered to an even greater degree.  Several different companies have been on the receiving ends of legal claims because of these problems that usually require additional invasive surgeries to correct and involve immense amounts of pain and suffering.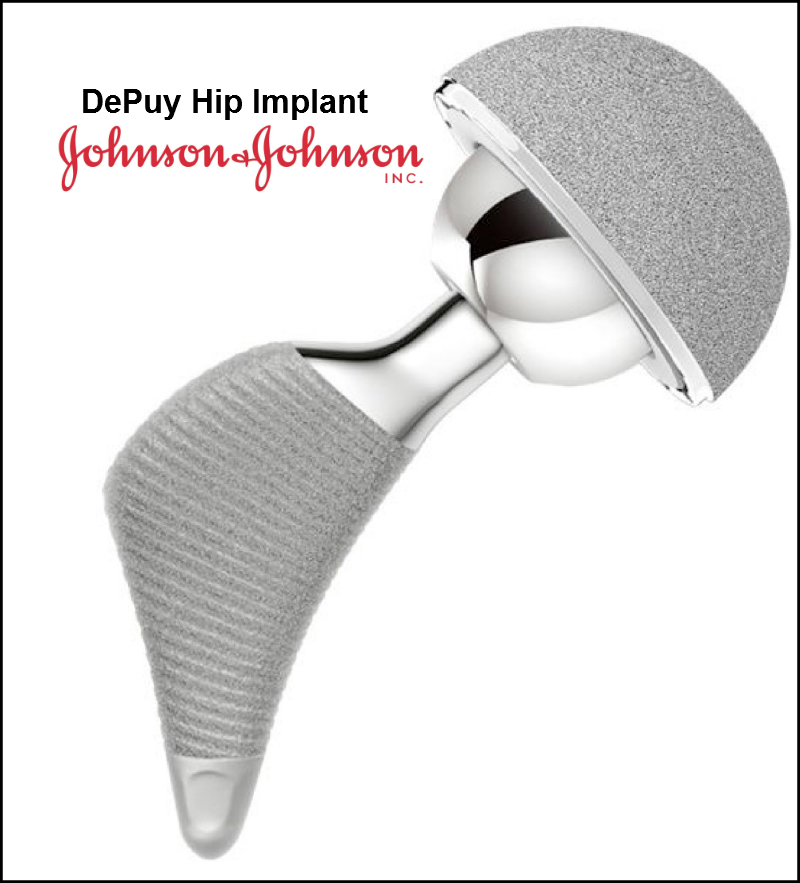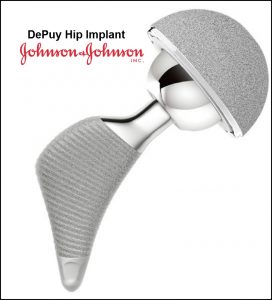 Learn more about hip lawsuits here: https://www.nationalinjuryhelp.com/defective-products/hip-implant/
Number 7 – Taxotere.  Taxotere (generic name: Docetaxel) is an intravenous injection used to treat mostly breast cancer patients but can also be used for neck, head or prostrate cancers.  Sanofi-Aventis the maker of Taxotere gained FDA approval of its cancer fighting drug back in 1996.
It wasn't until December of 2015 that the FDA forced the company to change its package label warning women of possible permanent hair loss known by its medical name alopecia (baldness).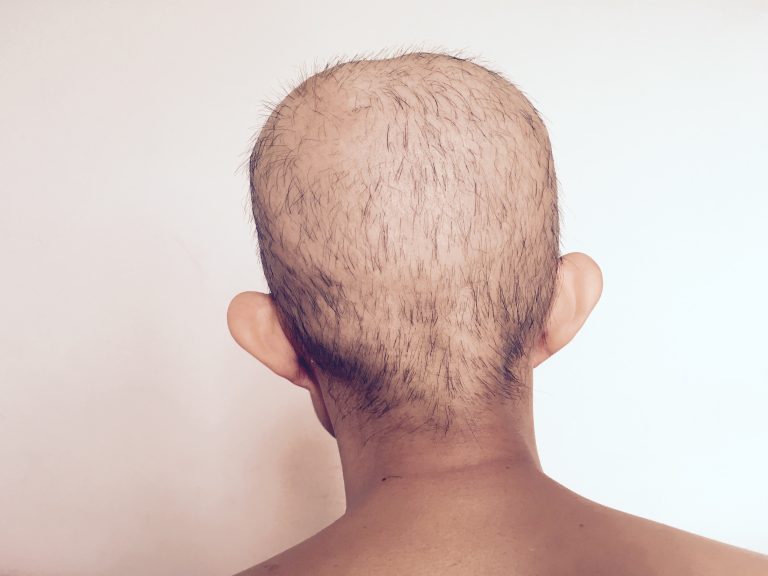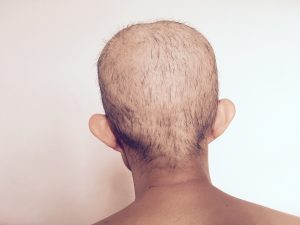 However before the edits made to the Taxotere label it read: "hair generally grows back". Failure to warn women of the possibility of permanent hair loss is the basis of this Taxotere lawsuit.
Read more about the Taxotere lawsuits here: https://www.nationalinjuryhelp.com/taxotere-hair-loss-lawsuit/
Number 6 – Testosterone therapy drugs.   There are a number of possible reasons why a man might be enticed by the idea of testosterone (low T) therapy. It has been used in the hope of providing increased muscle mass, better concentration, a boost to your sex drive, and an overall increase in your energy level. To some, this might sound like a perfect anti-aging formula, a true fountain of youth. But experts believe that the benefits of testosterone therapy are not necessarily as clear as they might seem. Equally important, studies show that this therapy is prone to major side effects having serious consequences.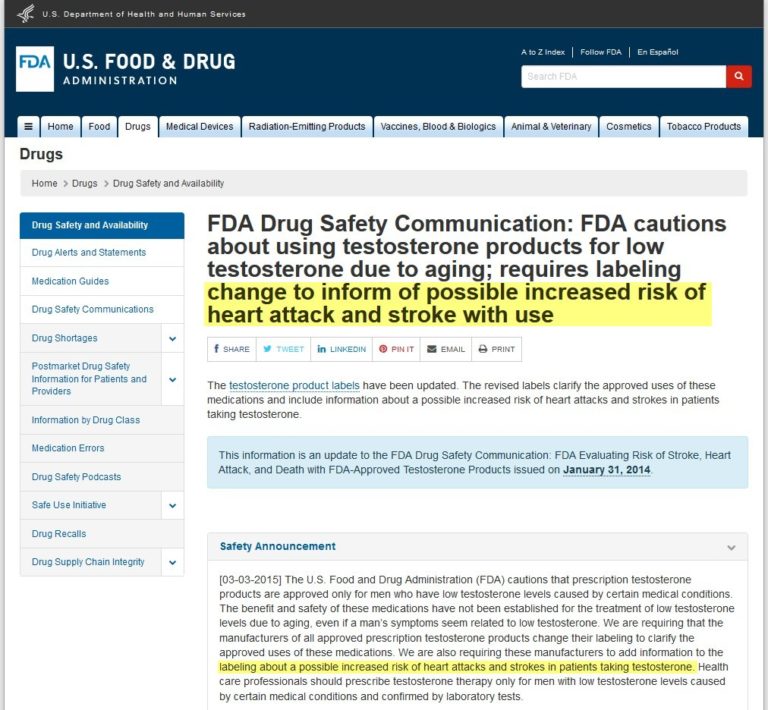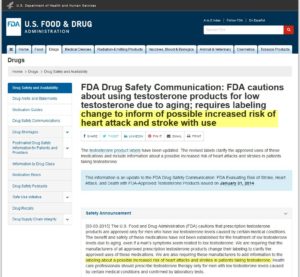 There have been claims that although a number of testosterone drugs have been approved by the United States Food and Drug Administration (FDA), men who have taken these drugs have become more prone to heart attacks and strokes, in some cases causing death. One of the numerous studies finding a possible link between testosterone replacement therapy and an increased risk of various cardiovascular problems was published in November of last year in the Journal of the American Medical Association. The researchers found a 29% increased risk of heart attack, stroke or death in the men they studied who were given testosterone.
Read more about Testosterone lawsuits here: https://www.nationalinjuryhelp.com/testosterone-therapy-lawsuit-claims-settlements/
Number 5 – Mirena IUD.  One very popular form of birth control that has been on the market is known as the Mirena IUD system.  This is a system that allows women to enjoy effective birth control for up to five years at a time.  Unfortunately, reports of Mirena IUD defects eventually began to arise and these defects ultimately led to legal actions.  After some time on the market, allegations began to arise regarding Mirena IUD side effects.  These alleged side effects included: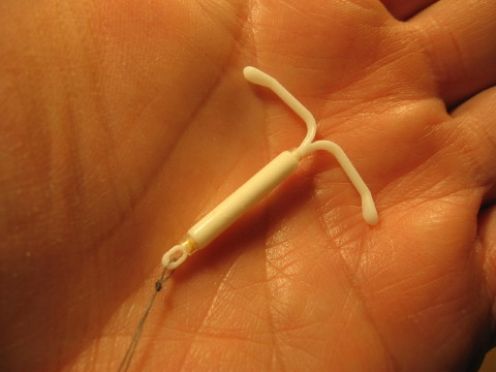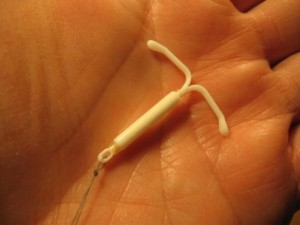 Intracranial hypertension – A neurological disorders in which cerebrospinal fluid (CSF) pressure within the skull is too high.
Perforation – As a result of this migration, some women suffered from perforated uterine walls.
Infection – Sepsis is a risk for any IUD device, and this condition can be fatal if it is not diagnosed promptly.
Ectopic pregnancy – Ectopic pregnancies are those that occur outside the womb, and if they are not caught they can be life-threatening.
Read more about Mirena IUD lawsuits here: https://www.nationalinjuryhelp.com/defective-products/mirena-lawsuit-intracranial-hypertension/
Number 4 – DePuy Attune Knee Replacements.  Primary Total Knee Arthroplasty (TKA) is a fairly common surgery today.  According to company marketing material "A knee that can help patients get back sooner".  Johnson & Johnson has reported a 3.5% growth in their knee replacement systems, and have attributed this growth from the ATTUNE knee system.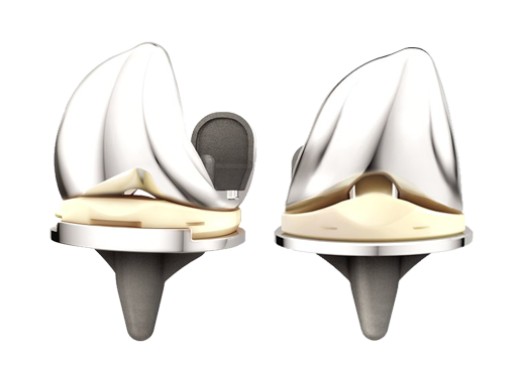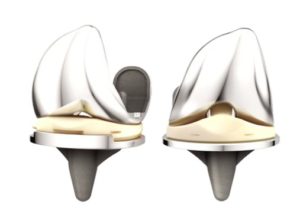 According to the National Center for Biotechnology Information on high viscosity cement in total knee arthroplasty, "Recent literature has shown debonding of the tibial implant-cement interface as a potential cause for implant loosening. The purpose of this case series is to report this phenomenon in a historically well-performing implant when used with high-viscosity cement (HVC)."
Read more about DePuy Attune Knee lawsuits here: https://www.nationalinjuryhelp.com/attune-knee-lawsuit-claims/
Number 3 – Monsanto Roundup Weed Killer.  Monsanto is the world's most hated company for a number of reasons.  Roundup is prolific in the environment. It has been sprayed on millions of acres of farmland since Roundup Ready seeds were introduced in the late 1990s and has been used by millions of Americans at home since the 1970s.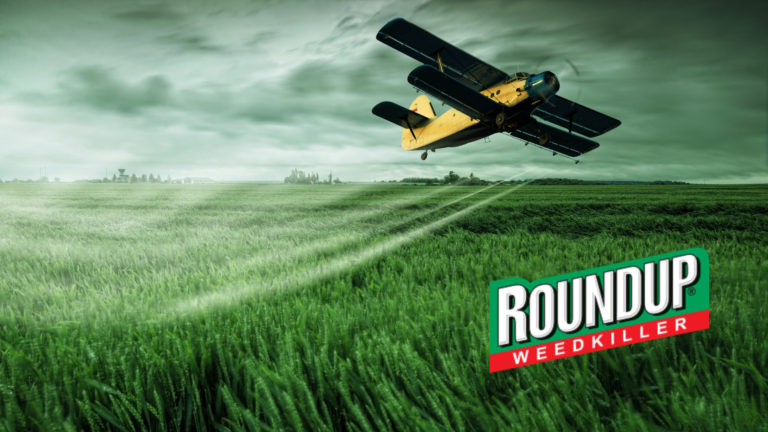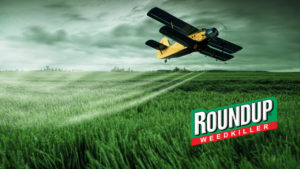 The use of Roundup has increased 10-fold in the past 20 years, according to a Consumer Reports article published shortly after IARC announced its assessment of glyphosate in March 2015. Dr. Benbrook of Washington State University told Consumer Reports, "When a single pesticide is used that widely, people can't help but be exposed to it."
When pesticides like Roundup are applied to fields or yards, their residues can wind up in our drinking water and our food.  That means virtually everyone is at risk for exposure, though some may be more at risk than others.  Non-Hodgkin lymphoma is a serious and potentially deadly side effect of exposure to the weed killer Roundup.
NHL is a form of cancer that begins in the body's lymphatic system, a part of the circulatory system and an integral part of the immune system. In NHL, tumors form from lymphocytes – a type of white blood cell – and can spread to other parts of the body.
Read more on the Roundup lawsuits here: https://www.nationalinjuryhelp.com/monsanto-roundup-cancer-lawsuit/
Number 2 – Invokana.   According to the American Diabetes Association (ADA) 29.1 million Americans, or 9.3% of the population, had diabetes in 2012. Diabetes is a medical condition that causes blood glucose, or sugar, levels to increase to higher than normal amounts. When a patient has diabetes, their body does not use insulin correctly, causing insulin resistance.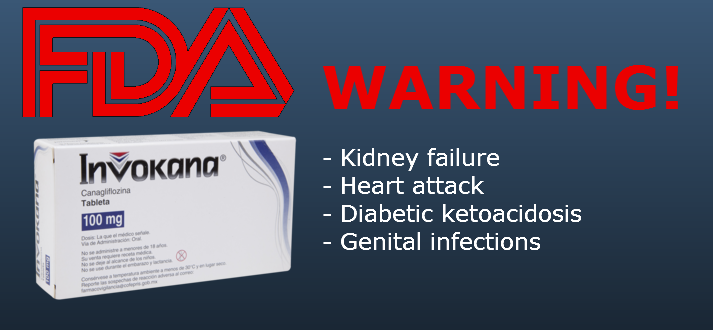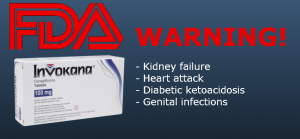 In March of 2013, the FDA approved Invokana for use by patients with diabetes. The company behind the drug, Johnson & Johnson, claimed it would improve glucose control in people with Type 2 diabetes. The drug is a new class of diabetes called SGLT2, or sodium-glucose co-transporter 2.
In May 2017 the FDA is alerting the public about interim safety results from an ongoing clinical trial that found an increase in leg and foot amputations, mostly affecting the toes, in patients treated with the diabetes medicine canagliflozin (Invokana, Invokamet).
Read more about Invokana lawsuits here: https://www.nationalinjuryhelp.com/invokana-lawsuit-claims-kidney-failure/
And now for the Number 1 most devastating medical device we've heard from in number of calls and forms filled out on our website…
Number 1 – Essure Birth Control Device.  Essure is a type of permanent contraceptive implant made by Bayer and has been on the market for about ten years. Bayer HealthCare Pharmaceuticals claims that this device is 99% effective in preventing pregnancy, and mentions that it's the only device that you can get with a non-surgical procedure.
The device is a small metal polyester coil that once placed into a woman's fallopian tubes makes her completely and permanently sterile. It acts by creating an inflammatory response in the body which creates scar tissue and basically blocks the fallopian tubes passage way.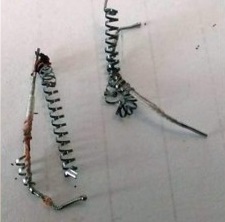 We've literally have had hundreds of thousands of women contact us telling us of their personal horror stories of devastating side effects of the terrible device.  We fully intend to hold Bayer HealthCare responsible for all of the problems with this permanent birth control device.
Here's one victims story:  In a New York Times article posted May 5, 2015, one 42 year old woman was quoted, "If I had any idea of the possible consequences of Essure, I would never have chosen it." She experienced severe pain and nonstop bleeding for two years after receiving the implant in 2009. Her doctors found the device had broken apart and lodged in her uterus. She underwent surgery to have the broken bits removed.
Many of the women affected by Essure are speaking out against the birth control device. Some of the more serious side effects include:
painful menstrual periods
vaginal bleeding
perforated fallopian tubes
expelled device
migrating of the device
extreme pain during intercourse
FDA Reports on Essure Problems – The Numbers Don't Lie
The FDA conducted a search of the Manufacturer and User Facility Device Experience (MAUDE) database.
From Nov. 4, 2002, Essure's approval date, through December 31, 2016, the FDA received 14,919 reports of adverse events related to Essure.
Read more about Essure lawsuits here: https://www.nationalinjuryhelp.com/defective-products/essure-contraceptive-implant-lawsuit/
In closing, if you or anyone you know has suffered from any of the devices or drugs listed in our Top 10 defective drugs or defective medical devices, take a moment to contact us directly at 1-800-214-1010. Or use the contact form below.
And from all of us at Hood National Law Group, we wish you a very Merry Christmas and a happy healthy New Year!