Dec. 15, 2016 — San Diego, CA — The U.S. Food and Drug Administration issued an updated safety review of the diabetes drug Actos this week. The announcement, issued Monday, Dec. 12, warns that Actos may be linked to an increased risk of bladder cancer.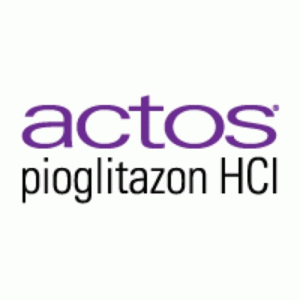 Actos is a popular type 2 diabetes medication manufactured by Japan's largest pharmaceutical company, Takeda. Approved by the FDA in 1999, the drug has since come under scrutiny for its potential side effects, including the increased risk of heart failure, for which the drug carries a black box warning.
At least two countries in Europe have pulled Actos from their markets, including Germany and France.
You can read the FDA's most recent warning regarding Actos and its link to bladder cancer below. The full version with links to references and data summaries can be found here on the agency's website.
[ 12-12-2016 ] As a result of an updated review, the U.S. Food and Drug Administration (FDA) has concluded that use of the type 2 diabetes medicine pioglitazone (Actos, Actoplus Met, Actoplus Met XR, Duetact, Oseni) may be linked to an increased risk of bladder cancer. The labels of pioglitazone-containing medicines already contain warnings about this risk, and we have now approved label updates to describe the additional studies we reviewed.
We alerted the public about the possible risk of bladder cancer in September 2010 and June 2011 based on interim results from a 10-year epidemiologic study. We changed the labels of pioglitazone-containing medicines in August 2011 to include warnings about this risk, and required the manufacturer to modify and continue the 10-year study.
Pioglitazone is approved to improve blood sugar control, along with diet and exercise, in adults with type 2 diabetes. Pioglitazone works by increasing the body's sensitivity to insulin, a natural hormone that helps control blood sugar levels. Untreated, type 2 diabetes can lead to serious problems, including blindness, nerve and kidney damage, and heart disease.
Health care professionals should not use pioglitazone in patients with active bladder cancer, and should carefully consider the benefits and risks before using pioglitazone in patients with a history of bladder cancer.
Patients should contact their health care professionals if they experience any of the following signs or symptoms after starting pioglitazone, as these may be due to bladder cancer:
Blood or a red color in the urine
New or worsening urge to urinate
Pain when urinating
We reviewed additional published studies evaluating the risk of bladder cancer in patients treated with pioglitazone. Results varied among the reviewed studies (see Data Summary). For instance, the 10-year epidemiologic study1 did not find an increased risk of bladder cancer with pioglitazone use, whereas another study did.2 In addition, a randomized controlled trial found an increased risk during the trial period;3however the risk did not persist when patients were followed after the trial was completed.4 Furthermore, findings of these and other reviewed studies conflicted about whether the duration of use and/or total dose over time of pioglitazone influenced the risk of bladder cancer. We also previously communicated in 2010 that bladder tumors were seen with pioglitazone exposure in animal studies. Overall, the data suggest that pioglitazone use may be linked to an increased risk of bladder cancer.
---
Actos Lawsuits
Following the news of an increased risk of bladder cancer while using Actos, patients began filing lawsuits against Takeda Pharmaceuticals.
So far, nine lawsuits have been tried in the U.S., five of which resulted in verdicts in favor of Takeda and four of which resulted in verdicts in favor of plaintiffs. Most of these lawsuits were tried in state courts, with one being tried in federal court as part of a multidistrict litigation (MDL).
Last year, Takeda agreed to settle the roughly 9,000 Actos lawsuits involved in the MDL for nearly $2.4 billion. That MDL is now closed and cases against Takeda regarding Actos can no longer be filed.
Lawsuits may still be filed against Takeda and its type 2 diabetes drugs in state courts; however, the statute of limitations may be running out and you need to act now if you've been injured by Actos.
To find out if you can file an Actos Lawsuit, contact Hood National Law Group today at 1-800-214-1010 or use the form on the right-hand side of your screen.