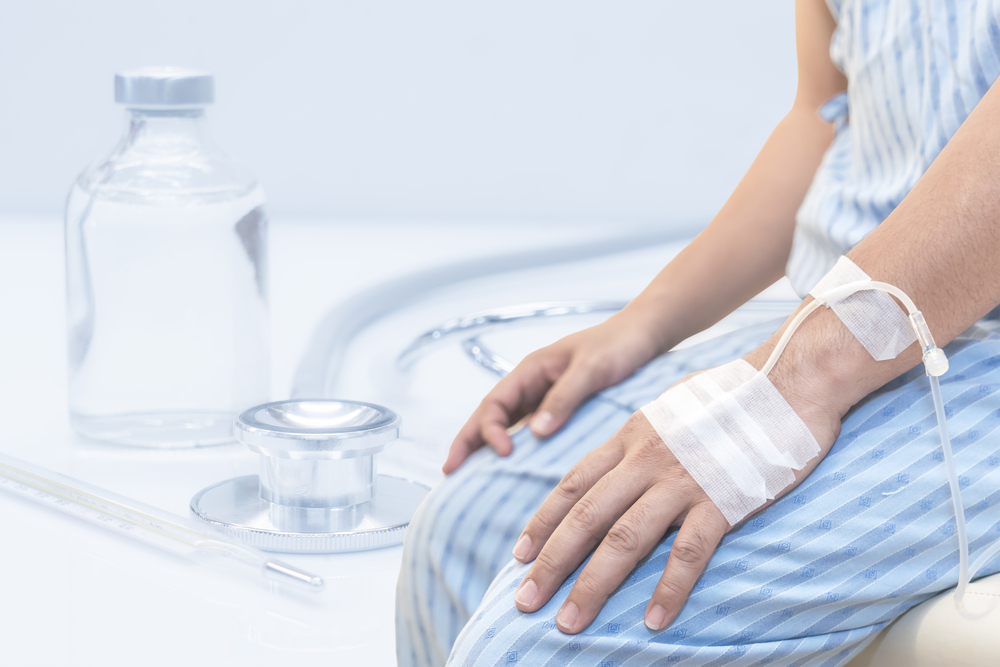 Feb. 1, 2017 – San Diego, CA — The maker of a popular cold cap therapy for chemotherapy patients is under fire from the U.S. Food and Drug Administration. The company was apparently marketing the device without permission from the federal agency.
Medical Specialties of California UK, Limited, the maker of Penguin Cold Cap Therapy, received a Warning Letter from the FDA in August 2016. The letter stated the company was illegally marketing the Penguin Cold Cap system without proper approval and that it had 15 days to specify what steps it would take to correct the violation.
Penguin Cold Cap is a popular system used by chemotherapy patients to prevent hair loss during treatment. According to the company's website, Penguin Cold Cap is successful in preventing hair loss in up to 96% of its users.
Hair loss is an inevitable part of chemotherapy and many cancer patients say it is a constant reminder and a public declaration that they are sick.
Preventing chemotherapy-induced hair loss can help give cancer patients control of one more thing in their lives.
Cold caps have been used widely in Europe for decades. In fact, Penguin Cold Caps just celebrated its 20th anniversary in January – but the therapy has been slower to take hold in the United States.
This may be due in part to the lack of FDA approval for these types of therapies.
One therapy system called DigniCap only received FDA approval in 2015. It was the first and is still the only cold cap system to receive clearance from the agency. Another cold cap system, called Paxman, submitted its application for clearance in December 2016.
Cold cap therapy can also be expensive. It is about $600 to rent a Penguin Cold Cap system per month, plus a one-time $500 deposit. Since most of these systems are not FDA approved or are newly approved, insurance typically doesn't cover them.
The safety and effectiveness of these therapies have been tested, however, and even the American Cancer Society (ACS) has a page dedicated to cold cap therapy on its website.
There have been several clinical studies showing the effectiveness of cold cap treatments, though most have been conducted in Europe.
One clinical trial featured on the Penguin Cold Cap website showed 81% of patients using the Penguin system were protected from hair loss during chemotherapy. The study was published in 2000 in the European Journal of Cancer.
Today, the Penguin Cold Cap website touts an up to 96% success rate. However, these claims have not been verified by the FDA since the system was never submitted for approval.
What are cold caps?
Cold caps are what you might imagine them to be – fitted caps that are cooled to freezing temperatures and worn by patients during their chemotherapy sessions and up to two hours afterward.
Cold caps work by constricting local blood vessels and causing hair follicles to enter into a hibernated state. This prevents much of the chemotherapy drugs from entering the follicles and thus helps to prevent hair from falling out.
The Penguin Cold Cap system is made with Crylon gel, which is supposed to keep the caps at the "optimum temperature" longer. Patients want their scalps to stay just above freezing while being treated with the caps. Patients often recruit helpers to switch out caps when one starts to get too warm.
Cold caps are generally safe for patients, though discomfort during treatment is often reported. This includes getting headaches during treatment.
Some doctors also worry that preventing chemotherapy drugs from entering the hair follicles may leave unwanted cancer cells behind. But reports of cancer in the scalp among people who use cold caps are extremely rare, according to the ACS. The cancer organization said more studies are needed to answer questions about long-term safety.
Why haven't I heard of cold cap therapy before?
Cold cap therapy is extremely popular in Europe and it is getting more and more attention in the United States despite the lack of available FDA-approved systems.
There are dozens of testimonials floating around on the Internet about women (and men) who have successfully used cold caps to prevent chemotherapy-induced hair loss.
The Rapunzel Project, a nonprofit organization out of Minnesota, is helping to raise awareness about cold cap therapy in the U.S., as well.
The organization was founded back in 2010 by two breast cancer survivors, one of whom learned about cold cap therapy while undergoing chemotherapy treatment herself.
The founders helped bring cold cap therapy to a local hospital in Minneapolis by raising funds to purchase a freezer that could cool the caps to -22°F. They then made it their mission to bring similar freezers to hospitals across the nation in an effort to make cold cap therapy available to more patients.
The group donated a freezer to the Weill Cornell Breast Center in New York in 2010, making it one of the few centers to accommodate cold cap treatment at the time.
The center is also part of an ongoing study into the treatment's safety and effectiveness. Other centers participating in the study include Beth Israel Medical Center, also in New York; Wake Forest University School of Medicine in North Carolina; and University of California, San Francisco.
The study is expected to be completed in 2020 and should provide more insight into how well cold cap therapy works.
Cold Caps and Taxotere-induced permanent hair loss
One group of chemotherapy patients has been especially affected by hair loss. Those are the patients who underwent treatment with the potent chemotherapy drug Taxotere and now suffer from permanent hair loss.
What was once considered a relatively small group – roughly 3% of all Taxotere patients were suspected to have suffered permanent hair loss – is now believed to be much larger.
The maker of Taxotere, French pharmaceutical giant Sanofi, now admits the number of patients who will suffer permanent hair loss from its drug is unknown.
It's not necessarily clear whether cold cap therapy could help prevent permanent hair loss in patients using Taxotere.
The European Journal of Cancer study featured on the Penguin Cold Cap website showed cancer patients treated with taxanes, which include the drug Taxotere, saw an 88% success rate – higher than the overall success rate found in the study.
This is only one small study, of course, though it's possible the promising success rate could bode well for future Taxotere patients.
But cold cap therapy only has the potential to work during chemotherapy treatment. Women who already suffer from permanent hair loss will not be able to grow their hair back using cold caps.
What can these women do?
Many have begun filing Taxotere Lawsuits against Sanofi accusing the company of failing to warn about Taxotere's risk of permanent hair loss.
Federal Taxotere lawsuits were recently consolidated into a multidistrict litigation in the Eastern District of Louisiana. The number of federal lawsuits has increased nearly 300% since they were centralized back in October.
Taxotere permanent hair loss lawsuits
Women who undergo chemotherapy for breast cancer should not have to continue suffering once treatment is over.
If you underwent chemotherapy treatment with Taxotere and suffered permanent hair loss as a result, you may be entitled to compensation.
The experienced Taxotere attorneys at Hood National Law Group are ready to hear your story and help you file a claim if you qualify.
Call Hood National Law Group today at 1-800-214-1010 for a free case evaluation or use the form on the right-hand side of the screen.