As women who've had children age, they can have complications such as pelvic organ prolapse, or urinary stress incontinence. These conditions occur when women have given birth and either their bladder collapses from the upper wall of the vagina, or the rectum pushes through the lower wall of the vagina. In terms of urinary stress incontinence, it presents with loss of urine with coughing, sneezing, or jumping and can be seen in around 24% of women.
What is a mesh?
Surgical mesh is a flexible screen used to strengthen the weakened muscular areas of the vagina or bladder. There are four types of mesh: non-absorbable polyester or polypropylene, absorbable synthetics, animal tissues, and combinations of the above. Most GYN or female urology surgeries use the polyester type of mesh.
Marketed and manufactured by gigantic companies like Johnson & Johnson and Boston Scientific, the mesh was approved the FDA in the 1990's for transvaginal surgeries.
Transvaginal Mesh Failure & Painful Intercourse
Mesh can become exposed in the vagina, and this can cause a poking sensation that may be felt by both the patient and her sexual partner. During sex, a deeper discomfort can be felt. "Mesh contraction" can also occur when mesh fails in the body. Mesh contraction is when the mesh shrinks in the body. This can occur because the mesh is placed in a part of the body that is designed to expand when needed. This can lead to painful sexual intercourse or an inability to have sex at all. Even men can experience irritation or pain to the penis during sex when the mesh is exposed to erosion.
Some symptoms of mesh failure include:
Foul smelling vaginal discharge
UTI
Abnormal bleeding or spotting
Pain or trouble with urination
Pressure
What is the treatment for painful intercourse?
Most doctors tend to treat painful intercourse related to transvaginal mesh more conservatively. In instances with small erosion  through the vaginal tissue, the use of estrogen can be initiated to stimulate blood flow and promote healing. If this does not prove successful, the exposed mesh can be trimmed and the tissue re-sewn.
If the symptoms still occur or if significant tissue or organ damage has occurred, the mesh can be partially or completely removed. During mesh removal, additional tissue, organ, or nerve damage can occur as well as blood clots or uncontrolled bleeding. Normally, two to three surgeries are required to completely remove all of the mesh. Even after all of the surgeries, the symptoms, including pain during sex, will not immediately improve. It typically takes around six months to heal.
What can you do?
Whether it's reporting your negative experience with TVM to the FDA, or filing a lawsuit against the manufacturer, there are options for how you can gain some peace of mind. Don't let the big pharmaceutical company keep profiting from your pain.
If you or someone you love has been harmed in this manner, you need to put a relentless force up against the one that will be working to limit your recovery of compensation. Contact the defective transvaginal mesh lawyers at the Hood National Law Group, today to schedule a free initial consultation.
Contact us today at 1-800-214-1010.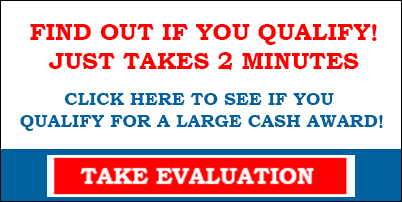 Sources: Common Health
Posted on July 28, 2015