September 28, 2015 — San Diego, CA.  On September 24th, 2015, a panel of experts told the FDA that there was not enough research to prove the safety and effectiveness of Essure, a permanent female sterilization device. The FDA, which approved the device 13 years ago, also considered limiting its use.
It was a long and emotionally exhausting day for all of the people that attended the FDA Advisory Committee Meeting. FDA, Bayer representatives, and the public all sat in the Great Room together in an attempt to find a solution to this device's failures. The meeting began with hours of introduction to Essure, both by the FDA and Bayer.
The first speaker for Bayer was Cindy Baskinski, an OB/GYN from Indiana who has performed thousands of Essure procedures. She began her talk by saying that she has been compensated for her time by Bayer, but has no financial interest in the company. While all speakers are required to state if they have a financial interest in Bayer, the fact that she was paid by Bayer for her time at the meeting makes it seem as though Bayer used her as a puppet for how successful Essure can be. For example. Basinski spoke about doctors counseling their patients regarding the Essure device, and how more detailed discussions with women could be part of the solution: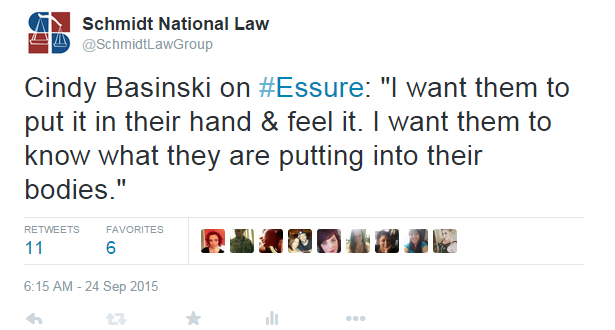 While this is a positive solution to one of many issues with Essure, it fueled several outraged responses from the women that had Essure implanted. We spoke with one woman who stated she was given a CD introducing Essure and the process, but only found it years after her surgery. In addition, women are claiming that they never saw anything other than a few photos of the device and are angered about not being given the option Basinski explained.
After Basinski and other representatives for Bayer spoke, the FDA had questions for the company. One of the main questions the FDA had for Bayer was regarding the one year follow up with one of the Essure studies. They asked, "What attempts were made with retention?" meaning what did Bayer do in order to keep the patients they lost in the long term studies.
Kimberly Rosen, of Bayer, came to the podium to answer this question, although answer is not the word we would use. Rosen merely went on to state what the details of the original study were, not how the company retained patients from the study.
The FDA then went on to provide a presentation about the information they have on Essure. When they spoke of long term studies, the FDA drew the conclusion that "persistent pain may have been a reason for patients exiting the study with time." In addition, the FDA noticed that no data is being collected surveying regular bleeding menses to irregular bleeding. This kind of data could be a huge help to understanding the terrible side effects of Essure.
The FDA also spoke on nickel allergy and hypersensitivity for some women that have Essure implanted. They stated that around 25% of US women have a nickel allergy, and sadly the mechanism for this reaction is not completely understood.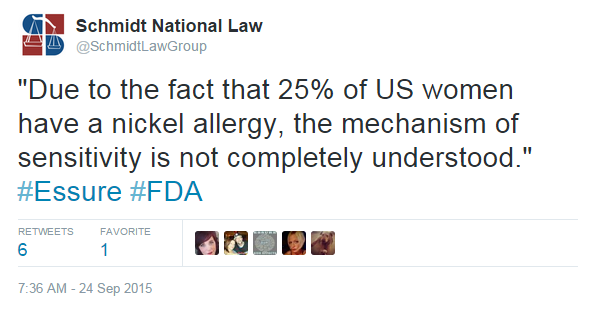 Once the open public hearing began, it was an outpouring of emotion. There were up to 45 public speakers, both for and against Essure, that spoke. Most were women from the quickly growing Essure Problems Facebook page, there to make their voices heard about their suffering. While there were several different stories and experiences heard at the meeting, one woman seemed to sum up how all of the Essure women felt in a single quote: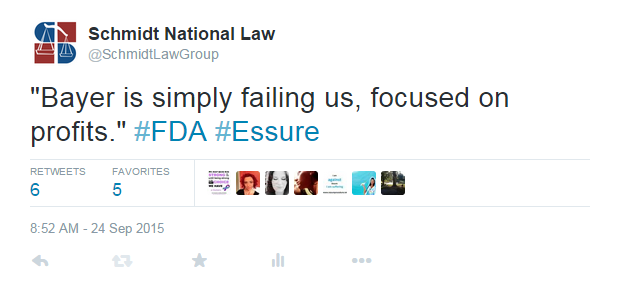 Dr. Hooman Noorchashm, an activist and husband of Amy Reed, a doctor who has pushed for the ban of power morcellators which worsens uterine cancer, attended the hearing and brazenly told the FDA, "You are here to protect the public, not the interests of Bayer." Noorchashm also had all of the women who've been affected by Essure stand during the duration of his speech, to give the FDA a better idea of how many women have had a negative experience with this device.
Another highly discussed topic was regarding the data collected about Essure during clinical trials. Kimberly Hudak, a woman in one of the original clinical trials of Essure, wrote complaints of pain and wanted her Essure removed, but at the panel she revealed that her report was blackened out and new information was added. Diana Zuckerman, an American health policy analyst with the National Center for Health Research, spoke about this: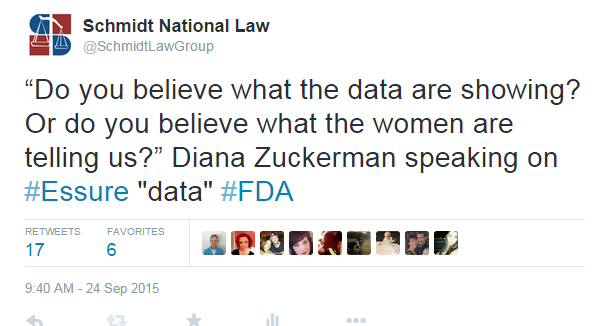 The FDA's Obstetrics and Gynecology Devices Panel did not take a formal vote at the public hearing, but all 16 members agreed that Essure should not be used by women who have allergies to metal, since nickel is 55% of the device. In addition, they agreed that Essure shouldn't be used by women who have autoimmune diseases, chronic pelvic inflammation, or previous uterine surgeries.
While the women of Essure Problems all urged the FDA to recall Essure, other groups like Planned Parenthood suggested launching a device registry to better track experiences with Essure. The FDA participated in a closed discussion of all the information they heard, which lasted several hours, and agreed that clinical trials had been troubled, due to the fact that they weren't random and did not include a control group. For example, when the FDA asked the panel if it was possible to draw a link between Essure and various reported adverse events like pain, unwanted pregnancies, and bleeding, the panel merely answered with a unanimous shrug.
Some members suggested a new, randomized trial to compare Essure to traditional tubal ligation, while others disagreed and thought a registry to track adverse events was a better idea. Richard Chappell, panel member and professor of biostatistics and medical informatics at the University of Wisconsin, stated it would be difficult to recruit random patients for a device that has been reported to be harmful for patients.
Bayer continued to stick by the success of Essure, stating that while they feel for the women who have been harmed, "hundreds of thousands of women have benefitted from Essure." However, Bayer did reveal that they have received more than 17,000 adverse event reports for women with the device worldwide, with more than 15,000 in the US.
Unfortunately, the FDA did not provide a timeline for when they will take action on these suggestions, and stated it was a high priority for the agency given the amount of complaints. Along with limiting the use of Essure, the panel suggested further training for doctors implanting and removing the device, and also concluded that some sort of surveillance system be put in place to track doctors whose patients suffer more adverse events than normal. Here is a full summary from the FDA on their suggestions.
Besides this information, the panel had trouble providing detailed guidance to the FDA on what they should do moving forward. While the future of Essure is currently undecided, we do agree with this tweet Angie Firmalino posted during the hearing: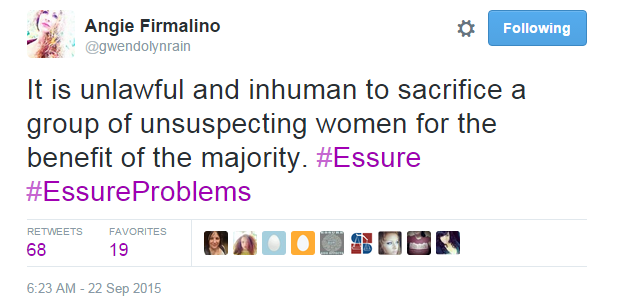 If you or someone you love is suffering side effects from the Essure Implant, contact our Essure lawyers today, click the banner below to access the Essure Claim Evaluation form.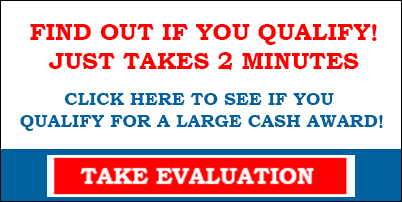 Sources: Modern Healthcare, WRIC 8 News