October 2, 2015 San Diego, CA — The FDA is investigating allegations from several Essure women who say their reports of severe pain were buried by researchers studying the device in clinical trials. NBC New York was the first to report on Kim Hudak, a clinical trial patient from Ohio who claimed her answers were altered on some of the clinical trial surveys used to support Essure's FDA approval. Hudak spoke at the September 24th FDA meeting and even supplied copies of her altered records.
Essure Records Altered
Now, there are at least two other clinical trial participants making similar claims to Hudak- that their answers to questions about comfort and pain with Essure were improperly recorded by the researchers paid to study the safety and effectiveness of the device.
FDA spokesman, Eric Pahon, wrote to NBC New York that they are aware of the allegations:
"The FDA is aware of allegations from women who participated in the original Essure clinical trials that the feedback they provided about the comfort wearing the device was not recorded accurately by clinical staff."
Pahon went on to state that federal regulators can't comment on the status of an ongoing investigation, but the claims of altered research are being followed up on as a "trade complaint." On the other side, Tara DiFlumeri, a spokeswoman for Bayer, denies that any answers were altered on clinical trial surveys.
"Bayer strongly disagrees with any suggestion or allegation that the Essure clinical trial data collection was fraudulent or inappropriately altered."
Bayer places the blame on the original manufacturer of Essure, Conceptus Inc. The company designed and conducted the survey research being challenged by Essure patients. Two years ago, Bayer bought Conceptus for close to $1 billion.
More Essure Women Speak Out
Gabriella Avina was an Essure clinical trial patient from Northern California and former spokeswoman for the device. Her photo is even on one of the early Essure brochures. Avina was implanted with Essure in 2000, and just a few years later she was diagnosed with four autoimmune diseases. She suspected her nickel coils from Essure could be causing these serious side effects. To top it all off, Avina states that Conceptus researchers stopped contacting her for follow up surveys. They were required to do a five year follow up and Avina claims, from the interview she did with NBC New York, that all she had was one physical and brief phone calls.
Avina is attempting to get her medical records from the Bay Area Reproductive Science Center where she was implanted, but so far she hasn't had any success:
"They lost my medical records. They're all of the sudden missing."
Elena Mendez, a nurse and Essure survivor, claimed one of her coils became embedded in her endometrial cavity.
"It felt like this constant either dragging or shooting, stabbing pains. Almost like someone literally had a knife — sitting inside of you with a knife like poking downward."
Although there is a high rate of adverse event reports associated with Essure, some doctors spoke in favor of the device at the hearing.  Rupal Juran, a gynecological surgeon who practices in India, spoke for the device:
"We have a very high rate of patient satisfaction and I'm very glad we were able to offer that to our patients instead of abdominal surgery."
Contrary to what Juran states about the satisfaction of Essure, three different patient case reports were found to have repeated reports of severe pelvic pain. Clinical investigators marked the patients comfort of the device as "excellent," or "good," despite the patient's complaints.
Aileen Gariepy, an assistant professor of obstetrics at Yale, stated that she believes Conceptus clinical trials underestimate the volume of adverse medical events women suffer from after implantation. Some Essure women are even claiming that they were coached into their responses from the survey, and Hudak says that they were "not really listening to my concerns." Gariepy voices her increased concern with the altered records:
"This is incredibly concerning that patients who were enrolled in the clinical trials are reporting that they were coached for their answers or that their answers were changed."
If you or someone you love is suffering side effects from the Essure Implant, contact our Essure lawyers today, click the banner below to access the Essure Claim Evaluation form.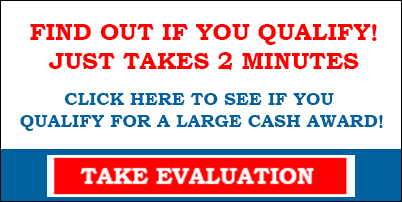 Source: NBC New York