Aug. 30, 2016 – San Diego, CA Portola Pharmaceuticals unveiled new data at the European Society of Cardiology's annual meeting in Rome today regarding its breakthrough factor Xa inhibitor antidote AndexXa, Fierce Pharma reported.
Portola presented interim results from a clinical trial that reportedly showed AndexXa "rapidly and substantially" reversed the effects of factor Xa inhibitors in the majority of patients who had major bleeding episodes.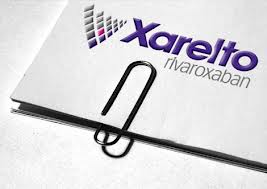 Following a dose of AndexXa, 79%  of patients (37 out of the 47 involved in the study) saw a reduction in their bleeding that was considered either "good" or "excellent" over a 12-hour period, as reported by Fierce Pharma. Patients taking Xarelto reported an 89% reduction in factor Xa inhibitor activity following a dose of AndexXa, while patients taking Eliquis reported a 93% reduction.
This may be good news for Portola and the makers of Xarelto and Eliquis, who are playing catch up to Boehringer Ingelheim, Fierce Pharma indicated. Boehringer-Ingelheim received Food and Drug Administration-approval for its oral anticoagulant antidote Praxbind in October 2015. Praxbind works to stop bleeding episodes in patients taking the blood thinner Pradaxa, also marketed by the German-based company.
Portola's AndexXa was developed as an antidote to factor Xa inhibitors like Xarelto and Eliquis, which have also caused major bleeding episodes in some patients.
Portola was set to receive FDA-approval for its breakthrough therapy in August – or so the company thought. It was hit earlier this month with a Complete Response Letter from the federal agency, requiring the San Francisco-based pharmaceutical company provide more data and information on AndexXa before it could be approved.
"There seems to be a disconnect in our interpretation," said Portola CEO Bill Lis in a conference call with analysts on Aug. 18, as reported by Fierce Pharma the same day.
Portola plans to meet with the FDA to go over the Complete Response Letter "as soon as possible."