April 8, 2016 – San Diego, CA   The kidneys play an essential role in the body as they are responsible for cleaning the blood by removing extra fluid, waste and toxins. If the kidneys become damaged, those extra wastes and toxins can build up in the body and cause serious health risks if not treated. Diabetes and high blood pressure are the two most common causes of kidney damage and, ultimately, kidney failure.
There are two ways to treat failing kidneys: dialysis or a kidney transplant. Without treatment, the body may retain extra fluid, not make enough red blood cells or blood pressure may rise. Dialysis is the most immediate option for treating failed kidneys; in 2013, over 466,000 people were undergoing some sort of dialysis treatment, according to the National Institute of Health (NIH).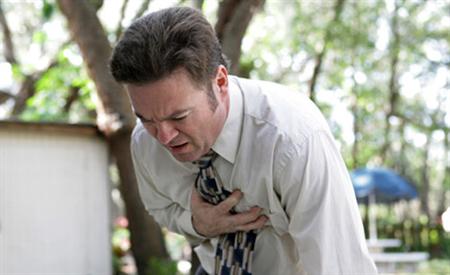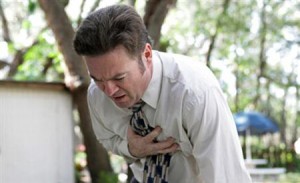 Dialysis replaces the work the kidneys used to do by filtering the blood through a machine (hemodialysis) or the lining of the abdomen (peritoneal dialysis).
Cardiac arrest is a serious risk for dialysis patients
Dialysis helps patients with kidney failure stay alive, but it does put patients at risk for potentially serious complications, one being cardiac arrest. For patients undergoing hemodialysis, their risk for cardiac arrest is especially significant during the first two months of treatment, but that risk usually declines thereafter.
In 2013, the NIH estimated the annual mortality rate for hemodialysis patients was 172 out of 1,000 patient-years, compared to 152 for peritoneal dialysis patients. However, studies suggest that the risk for cardiac arrest in patients undergoing peritoneal dialysis increases after the second year.
Can the risk for cardiac arrest be reduced?
Some studies suggest that monitoring and modifying prescriptions for hemodialysis patients regularly may improve risk of cardiac arrest. Prescriptions for hemodialysis include the dialysate, which is the solution that cleans the blood, and the amount of treatment time.
Dialysate is made of three different types of ingredients: ultrapure water, bicarbonate concentrate and acid concentrate. The bicarbonate helps neutralize blood pH, which can become too acidic in people with kidney failure, and the acid concentrate helps neutralize the pH balance of the dialysate while adding necessary electrolytes like sodium, potassium, calcium and magnesium. The amount of bicarbonate and acid in the dialysate must be carefully controlled to ensure dialysis is safe and effective for patients.
Dialysis products may put patients at greater risk for heart attacks
In 2003, the Food and Drug Administration (FDA) approved a new powder form of acid concentrate used in dialysate mixtures called GranuFlo. Manufactured by the largest dialysis service and product provider in the world, Fresenius Medical Care, GranuFlo quickly penetrated the market and was advertised as a space-saving alternative to pre-mixed liquid forms of acid concentrate.
Fresenius is a giant in the dialysis industry, operating its own dialysis centers around the world, manufacturing dialysis machines that make up about 50 percent of the U.S. market share, and selling dialysis products like GranuFlo. The company made over $15.8 billion in 2014.
GranuFlo was unlike other acid concentrates on the market because it contained sodium diacetate, which is the powder form of liquid acetic acid used in traditional dialysates. Sodium diacetate by its very nature doubles the amount of acetate in acid concentrations — something physicians didn't always take into consideration when prescribing dialysis treatments for patients.
As GranuFlo became one of the most popular acid concentrate products on the market, it became increasingly clear that the product may have been causing serious health problems in dialysis patients.
Patients suffer from alkalosis, cardiac arrest
People with kidney failure normally suffer from too much acid in the blood, a condition called acidosis. The opposite seemed to be true for patients using GranuFlo, who were presenting with too much bicarbonate in the blood, a condition that can lead to metabolic alkalosis. Metabolic alkalosis can put a person at serious risk for cardiac arrest.
On May 25, 2012, the FDA sent out a safety communication regarding the use of acid concentrates in dialysis treatments. The communication reminded health care providers that acetate and acetic acid were turned into bicarbonate when they entered the body and this should be taken into account when prescribing dialysis treatments.
"Metabolic alkalosis … is a significant risk factor associated with cardiopulmonary arrest, low blood pressure, hypokalemia, hypoxemia, hypercapnia, and cardiac arrhythmia," the FDA communication warned.
The agency also wrote that it had "worked with Fresenius Medical Care … on a notice about this issue released to their customers on March 29, 2012." That notice came just days after the FDA anonymously received an internal Fresenius memo written over a year earlier warning its own physicians about the increased risk of alkalosis and GranuFlo.
Fresenius hides cardiac arrest risks from outside physicians
The internal memo dated Nov. 4, 2011 reportedly warned physicians within the Fresenius network about the potential risk of alkalosis and cardiac arrest in patients undergoing hemodialysis with GranuFlo. The memo was written after a company-led trial reportedly found a four- to sixfold risk of cardiac arrest in patients with high bicarbonate levels in their blood.
Double the amount of acetic acid in its acid concentrations could explain why patients had too much bicarbonate in their blood, since acetic acid turns to bicarbonate when it enters the body.
The company, however, did not warn physicians outside its own network of this potential risk. That is until the FDA received a copy of the memo over a year later and questioned Fresenius about its contents.
After the company sent a letter warning all physicians using the GranuFlo product of the increased risk, the FDA issued its safety communication regarding all acid concentrate products on the market. Then, in June 2012, the FDA initiated a class I recall – reserved for products that pose the most serious risks to consumers, including death – of the GranuFlo product.
Since the recall, thousands of patients and their families have filed complaints with the FDA saying they suffered heart attacks or strokes after undergoing treatment with GranuFlo. Many of those complaints were filed by family members on behalf of loved ones who died after being treated with GranuFlo.
Patients file lawsuits against makers of GranuFlo
Patients and family members of loved ones who suffered cardiac arrest or stroke while being treated with GranuFlo for kidney failure are filing lawsuits against the manufacturer, Fresenius Medical Care. The lawsuits allege Fresenius did not warn patients about the potential risks of using its product. If you or a loved one were injured while undergoing dialysis treatment with Fresenius, contact the Hood National Law Group today at 1-800-214-1010 for a free case evaluation, or use the form at the right-hand side of your screen.
Sources:
"Dialysis Patient Survival is Better at Fresenius Medical Care Clinics Because… Part I;" Gary Petersen; RenalWEB; May 18, 2012
http://www.renalweb.com/writings/alkalosis/BetterFMCOutcomes.htm
"Dialysis Company's Failure to Warn of Product Risk Draws Inquiry;" Andrew Pollack; The New York Times; June 14, 2012
http://www.nytimes.com/2012/06/15/health/fda-investigates-fresenius-for-failure-to-warn-of-risk.html?_r=0
The National Kidney Foundation
https://www.kidney.org/atoz/content/hemodialysis