Offshore drilling injuries: How the LHWCA can help
For the many Americans finding work in a competitive and unforgiving economy, the promise of a job can often outweigh the risk. For the dangerous environment of offshore drilling, that risk can be high. That is why it is important that industry safety standards are being met, and constantly update with new risks of the job. These systems that are currently in place work to help employees or their families, who have been injured, fallen ill, or lost their lives.
Thanks to the Jones Act of 1920, and the Longshore and Harbor Workers' Compensation Act (LHWCA) of 1927, you are protected in these cases of failure.
What does the LHWCA do for me?
While the Jones Act has helped thousands of offshore workers, the LHWCA has very specific rights for employees exposed to work-related illness and occupational hazards. These two maritime laws often work in tandem with each other, but it is important to understand what the LHWCA can do for you.
The LHWCA can provide:
Benefit coverage for disease, injury, or wrongful death
Payments for medical, vocational, and rehabilitation services
Disability compensation
Assistance and advice to any claimants
 LHWCA statute of limitations:
Generally speaking under the LHWCA claim should be filed within one year of the injury. If you are compensated by your employer then it can be extended to three years. All claims are different and should be evaluated out our team of lawyers and attorneys. We can help you file your LHWCA claim.
The LHWCA covers both the full and part-time employers and employees of any maritime company in the navigable waters of the United States. This means that any longshoreman, harbor worker, ship worker, or anybody with a longshore occupation is covered under the LHWCA. The law, however, does exclude workers who are "employed exclusively to office or recreational outlets."
Because there was a preliminary total of "4,405 fatal work injuries" recorded in the United States in 2013, it is abundantly clear that the occupational hazards of offshore drilling requires the industry safety law standard to go above and beyond. Claims through acts like the LHWCA can range from physical and mental suffering to medical expenses and the lost ability to earn wages.
Because of these maritime laws, you are entitled to benefits if you are subjected to:
Back or spinal injury
Head injury, brain damage
Severe burns or scars
Damage or loss of limbs, fingers, hearing
Fatality, or loss of a loved one
How am I covered under the LHWCA?
By definition the LHWCA provides "compensation and medical care to employees disabled from injuries that occur on the navigable waters of the United States, or in adjoining areas used in loading, unloading, repairing, or building certain vessels." In addition to this compensation, the LHWCA also provides "benefits to specific survivors and dependents if the injury causes the employee's death."
Both the Jones Act and the Longshore and Harbor Workers' Compensation Act guarantee a worker's right to a safe environment with preventative measures for exposure to toxic materials. To find out if you are able to claim compensation from either one of these maritime laws, you can contact National Injury Help at 1-800-214-1010.
Hurt in an offshore or onshore accident – Get the cash you deserve: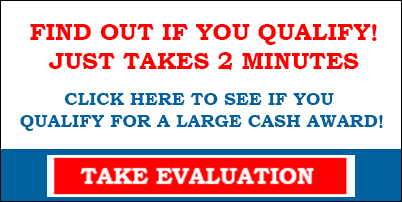 Information and LHWCA 905(b) claims page updated on April 10, 2019
Source: United States Department of Labor
Source: National Census of Fatal Occupational Injuries in 2013