November 13, 2014 – San Diego, California. 10:01 AM PST
Hundreds of thousands of women have had a vaginal mesh implant; many have suffered terrible pain and other side effects. Here are a few comments that these victims are sharing with us.
Neva: "I had the surgery in 2004 and nothing but issues. Intimacy with my husband very painful and continue to have leakage from bladder."
Carlotta: "I had my second bladder repair in 2006. They used the mesh. I had severe bleeding episode 7 months in. A small piece of mesh eroded through and it was cut out. I have had lower back pain since, still having some bladder and bowel leakage. It is very embarrassing."
Suzanne: "Wonder if others have the same pelvic pain I have."
Lisa: "I've had nothing but trouble since I had it done."
Jamie: "Mine hurts all the time, I have had nothing but trouble I have had cortisone shots and nothing helps."
Roseanne: "Had mine done in 2007 nothing but problems since."
Debbie: "I have a lot of those symptoms! I had mine done about 3 years ago, and I have had this horrible constant discharge every single day since! I went to a different doctor and he told me I had been cut on enough! I don't want to deal with this for the rest of my life!"
Brenda:  "Have pelvic pain frequently. Had mesh problems the last 5 years, low back pain, bladder leakage and pelvic pain and lethargy."
Kimberly: "I have had to have two surgery's to remove the mesh now have pain because of the scar tissue."
Beverly:  "I had a bladder lift in the early 2002 they used mesh, the lift only lasted about 6 months had to have a surgery because of a build up on the mesh my bladder is so bad this surgery didn't work."
Andrea: "All I have is problems ever since I got it in March 2011"
Lisa: "I've had one in 1998 and have had only problems!"
Carolyn: "I had the mesh surgery in 2005 and have had lot of problems since. Bladder problem is worse."
Therese: "I had it done in 2004. Did not help–made bladder leakage worse. No pain or infection, but I leak urine constantly."
Lois: "I had both in 2010 have had nothing but trouble since, pelvic pain and back everything has gone wrong, so much pain."
Patsy: "I had it done about 4 years ago. July of 2014 I had the Bladder Stimulator put in, cause the mesh didn't help. I'm thinking about joining this mesh lawsuit."
Connie: "Had it done in August. Had surgery on a Wednesday turned around and had to have another one that Saturday going to another doctor now that has to remove everything and start over."
Annie: "Going to the specialist again Thursday to have it removed didn't even last 2 years was told it would last forever."
Mary: I've had one since 2004 trouble, trouble, trouble can't find a Dr. that will even discuss it. I'm thinking it will probably be the death of me.
Find out if you qualify for Cash Compensation by taking the Free Women's Vaginal Mesh Case Review at: https://www.nationalinjuryhelp.com/1213-2/
If you or a loved one has suffered due to a transvaginal mesh complication and/or would like to speak with a transvaginal mesh lawyer, feel free to contact Hood National Law Firm right now.
Contact us today at 1-800-214-1010.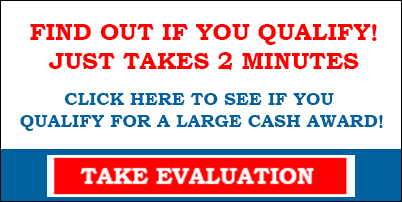 Or join in on the current conversation on our Facebook page https://www.facebook.com/nationalinjuryattorneys