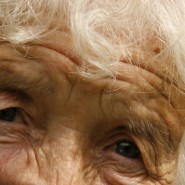 When elderly and dependent adults are placed in a nursing home, family and friends assume that their loved one will be properly cared for.  Unfortunately, more and more data suggests that the faith we place in these facilities is misplaced.  Often the issue is a deficiency in the operations of a nursing home, including improper food storage or food preparation, inadequate staffing, building code violations (such as inadequate protection from fire hazards), and even voting rights violations, among others.  Moreover, the problems do not end there.  In fact, a recent report based upon data compiled by the Kaiser Heath Foundation shows that many nursing homes are guilty of patient abuse, neglect and/or mistreatment, some of it catastrophic.  And most states received an overall grade of C, D, or F, on their nursing home report card.
Many people may assume that government inspections and oversight will lead to a decrease in deficiencies and abuse, and some may look to the reports of local agencies in order to discover which facilities have a better (or worse) track record than others.  This can, however, be a mistake, and information disclosed last month regarding government action and inaction in Los Angeles underscores the problem.
The issue in L.A. begins with a serious backlog of health and safety complaints concerning nursing homes.  According to an article in the Los Angeles Times, the solution initiated by the public health officials in Los Angeles was to instruct inspectors to close cases without completing a full investigation.  We know that bureaucrats love titles for these types of programs, but the name of this one – "Complaint Workload Clean Up Project" – would be laughable, if the consequences were not so serious.  True, the workload may have been reduced, but the method of the reduction included, according to the article, such practices as closing cases on a particular facility by looking at prior reports about the facility, and basing the conclusion on those other reports.  Similarly, the L.A. Times report says investigators were told that complaints submitted anonymously were to be closed and marked "No Action Necessary."
Whatever the situation in Los Angeles may be, the fact is that in California, for example, officials say that there are over 9,000 open cases, some going back more than a decade.  The bottom line is that relying on government inspection reports may be a mistake when choosing a nursing home.
If you or a loved one has been injured, abused or mistreated in one of these facilities, contact the Hood National Law Group today.
Hood National Law Group
591 Camino De La Reina #100
San Diego, CA 92108
(800) 214-1010