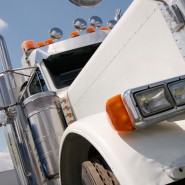 When tractor trailers and other large trucks are involved in accidents, the sheer weight and size of these huge machines often leads to horrific consequences. It is not particularly surprising to hear of such accidents leading to injuries and death. Here are some recent examples from around the country:
A crash took place a few days ago on Interstate 94 in Michigan, where a garbage truck plowed into a broken down vehicle and its driver, who had pulled over to the side of the road as the result of the breakdown. The truck hit the stopped car with such force that the driver of the stopped vehicle was ejected from his car and was fatally injured.
And in February of this year, another truck accident made headlines. In this crash, the driver of a semi-trailer was traveling southbound on Interstate 75 in Florida and pulled out to pass a passenger car. In the process, the truck clipped the rear of the car, causing the semi overturn, and causing the passenger car to plunge into the Alafia River, killing the driver. Police say that the truck driver had a driving history that included more than two dozen infractions over the past decade, as well as six license suspensions.
Also this month, another tragic accident took place on the streets of Los Angeles. Police say that officers were responding to a call not far from Cedars-Sinai Medical Center when their vehicle was struck by a dump truck. One of the officers in the police car was killed in the collision. It has been reported that the accident may have been caused by faulty brakes on the dump truck.
And near Macon, Georgia, a four-car accident which included an overturned logging truck led to critical injuries to a seven-year old child.
These are just a small number of the many thousands of accidents each year involving large trucks. These crashes often lead to serious injuries, and even death, to innocent people who had the misfortune to cross paths with a tractor trailer or other truck on the highway.
These tragedies, and many more like them, are often the result of negligence: truck driver error; driver distraction; faulty equipment; poor maintenance; and defective design, to name just a few. If you have been seriously injured in an accident involving a truck, or if a loved one suffered injuries or was killed as the result of a truck crash, the Hood National Law Group can help in attempting to answers to your questions, including whether you may be entitled to damages for your loss. We offer a free consultation, so contact us today.
Hood National Law Group
591 Camino De La Reina #100
San Diego, CA 92108
(800) 214-1010