1. What is a Transvaginal Mesh device implant?
There is a FDA article that sums up what a transvaginal mesh is, and according to this page: "Surgical mesh is a medical device that is used to provide additional support when repairing weakened or damaged tissue. The majority of surgical mesh devices currently available for use are made from man-made (synthetic) materials or animal tissue."
"Surgical mesh made of synthetic materials can be found in knitted mesh or non-knitted sheet forms. The synthetic materials used can be either absorbable, non-absorbable, or a combination of absorbable and non-absorbable materials." Source: http://www.fda.gov/medicaldevices/productsandmedicalprocedures/implantsandprosthetics/urogynsurgicalmesh/
2. What are the dangers of a Transvaginal Mesh implant?
From the FDA: "The FDA has identified clear risks associated with surgical mesh for the transvaginal repair of pelvic organ prolapse and is now proposing to address those risks for more safe and effective products."
The most common transvaginal mesh complications includes:
Urinary issues including incontinence
Repeated infections in the area
Pain, many times severe
Fever
Constant soreness in the abdominal area
A recurrence of urinary incontinence or organ prolapse
Perforated bowels, bladder or blood vessels
Erosion through the vaginal epithelium
3. Who makes Transvaginal Mesh implants?
Manufacturers include American Medical Systems, Boston Scientific, C.R. Bard, Ethican Division of Johnson & Johnson, Endo Health Solutions and Gynecare Division of Johnson & Johnson.
4. How do you file a Transvaginal Mesh lawsuit claim?
When an individual consumer is injured because she trusted one of these transvaginal mesh products, she already has enough to deal with regarding her own pain and suffering.  She is usually in no position to take on a large corporation that can unleash highly skilled and highly paid attorneys to work against her relentlessly. Contact the defective transvaginal mesh lawyers at the Hood National Law Group, today to schedule a free initial consultation.
5. What is pelvic organ prolapsed?
Pelvic organ prolapse is a medical condition that occurs when there is weakness or damage to the normal support of the pelvic floor. The pelvic organs include the vagina, cervix, uterus, bladder, urethra, intestines and rectum.
6. Have there been any settlements or cash awards for Transvaginal Mesh cases?
Recently a jury awarded a woman $73.4 million who said she was injured by a Boston Scientific transvaginal mesh. The State of Texas later reduced the award to just over $11 million in punitive damages.  There are currently close to 49,000 federal lawsuits combined from all the manufactures of these products.
7. Is a Transvaginal Mesh revision surgery part of the lawsuit?
Yes – in fact women who have had one or more revision surgery after getting a mesh implant generally receive more financial compensation for their injuries.
Contact us today at 1-800-214-1010.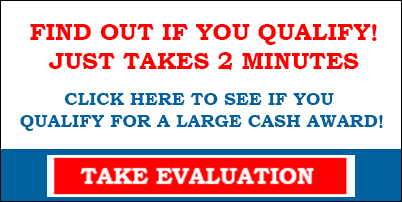 Posted and updated on 11/19/2014