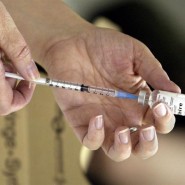 There are a number of possible reasons why a person might be enticed by the idea of testosterone (low T) therapy. It has been used in the hope of providing increased muscle mass, better concentration, a boost to your sex drive, and an overall increase in your energy level. To some, this might sound like a perfect anti-aging formula, a true fountain of youth. But experts believe that the benefits of testosterone therapy are not necessarily as clear as they might seem. Equally important, studies show that this therapy is prone to major side effects having serious consequences.
There have been claims that although a number of testosterone drugs have been approved by the United States Food and Drug Administration (FDA), men who have taken these drugs have become more prone to heart attacks and strokes, in some cases causing death. One of the numerous studies finding a possible link between testosterone replacement therapy and an increased risk of various cardiovascular problems was published in November of last year in the Journal of the American Medical Association. The researchers found a 29% increased risk of heart attack, stroke or death in the men they studied who were given testosterone.
Earlier this year, the FDA announced that it was investigating the increased risk of cardiovascular problems associated with these testosterone products. On the heels of the investigation announced by the FDA, a petition was filed with the agency by Public Citizen, a non-profit consumer advocate group, requesting that the FDA require a boxed warning (also called a black box warning) on the labels of all drugs containing testosterone, concerning increased cardiovascular risks.
In the meantime, the drugs continue to be prescribed and sold throughout the country. Testosterone drugs are marketed under a number of different names. In addition to Aveed, they include AndroGel, Androderm, Fortesta, Axiron, Depo-Testosterone, Delatestryl, Methitest, Testred, Android and Striant. If you have taken any of these drugs, you may be entitled to compensation for any adverse health effects you may have suffered. No matter where you happen to live, contact Hood National Law Group to discuss the recovery of damages for your injuries. And if a loved one has died after taking one of these drugs, talk to us about the possibility of pursing a wrongful death claim.