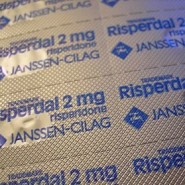 When Johnson & Johnson began marketing Risperdal (through its Janssen Pharmaceuticals subsidiary), the drug was approved by the United States Food and Drug Administration for treatment of a limited number of specific psychiatric conditions, including schizophrenia, acute mania and certain bipolar disorders.
The problem is that Risperdal was also regularly prescribed by doctors for treatment of conditions not approved by the FDA and not tested to determine its safety under those circumstances. For example, the drug was prescribed for treatment of ADD (attention deficit disorder) in children, depression, anxiety, and dementia in elderly patients, among others. The result has been the development of many serious, and in some cases potentially life-threatening, side effects. In addition to more common problems such as fatigue, dizziness, nausea, the following side effects have been reported:
Gynecomastia – breast enlargement in males, particularly in young boys.
Tardive Dyskinesia – potentially irreversible involuntary and repetitive body movements.
Increased mortality in elderly patients suffering from dementia.
Neuroleptic Malignant Syndrome (NMS) – a life-threatening neurological disorder, with symptoms that include muscle rigidity, fever, delirium and other problems.
Stokes.
Suicide.
Convulsions (seizures).
Diabetes.
Heart problems.
Pancreatitis.
The list of side effects experienced by those who have taken the drug goes on, and also includes:
Aggression.
Memory problems.
Rashes.
Sleep problems.
Speech problems.
Difficulty with eye movements.
Urinary issues.
Muscle spasms.
Anxiety.
Weight gain.
Bone loss.
Numbness.
Difficulty swallowing and/or speaking.
These are just some of the reported side effects of Risperdal. Numerous lawsuits on behalf of those affected have led to settlements with Johnson & Johnson. While the focus in many cases is gynecomastia, the allegations against J&J go well beyond that particular side effect, and also go beyond merely manufacturing and marketing an unsafe product. They include claims that the company hid the health risks associated with taking Risperdal. Hundreds of lawsuits have already been filed against Johnson & Johnson, and the FDA has issued warnings relating to the drug.
If you or a loved one has taken Risperdal and suffered any adverse medical condition, you may be entitled to compensation. The Hood National Law Group investigates such claims on behalf of its clients, and is available to pursue legal action to collect damages for those who have suffered injuries after taking the drug.
Contact us today at 1-800-214-1010.