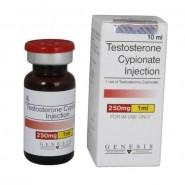 The health risks associated with testosterone ("Low T") therapy have been well-publicized.  Those risks include a number of cardiovascular issues, such as heart attacks and strokes.  Whatever the problems with the drug may be, they are apparently exacerbated by doctors who prescribe it for a host of ailments, prescriptions that ignore the limited extent of the drug's approval by the U.S. Food and Drug Administration (FDA).
The starting point for this issue is to understand that the FDA approved the drug only for  hypogonadism, that is, when the testicles do not produce enough testosterone.  Low T therapy has not been approved for a myriad of other conditions, including age-related decline in testosterone levels, low sex drive, muscle loss, irritability or fatigue.
The Endocrine Society, a leader in the field of endocrinology (hormones and related subjects), recently called for large-scale studies in order that testosterone therapy risks may be properly evaluated.  The organization issued a statement in February of this year stating that many patients are being prescribed testosterone for these age-related issues, which are not FDA-approved uses of the drug.  The statement cited a study (published online in PLOS ONE) of over 55,000 men who had been prescribed testosterone therapy, and found that among those men who had heart disease, there was double the risk of a heart attack in the 90 days after the commencement of testosterone therapy.  Along with this disturbing fact is evidence in prior studies that more than half of the men who are prescribed a low T drug do not even have a documented testosterone measurement.
When you combine a dangerous prescription drug, and add to it the overprescribing described above, the result is often disastrous.  So while calls are heard for studies to further evaluate the risks of testosterone, the drug continues to be produced, marketed and prescribed.  Why is this happening?  We can suggest one possible answer:  sales of testosterone drugs has grown over the past 25 years from around $20 million to $2.2 billion, an increase of about 100,000 percent!
If you or someone you love has been prescribed testosterone therapy and developed health problems, call the Hood National Law Group today.  We are available to speak to you about protecting your rights, including whether you (or your loved one) may be entitled to compensation.
Hood National Law Group
591 Camino De La Reina #100
San Diego, CA 92108
(800) 214-1010