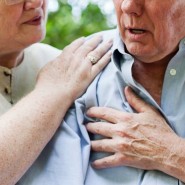 When the Food and Drug Administration issued a recall against the drug manufacturer Fresenius in March of 2012, few people realized how serious the allegations against this drug company would become.  However, since that time, hundreds of plaintiffs have come forward to file cases against the company, alleging that the drugs GranuFlo and NaturaLyte were not only harmful or fatal to dialysis patients but that the company was aware of the risks and chose not to share them with the public.  According to a recent news report, new cases continue to emerge against the pharmaceutical company alleging injury or death due to these dangerous drugs.
The GranuFlo and NaturaLyte Story
GranuFlo and NaturaLyte were drugs manufactured by Fresenius as an alternative to formulas that were then used by dialysis clinics.  In addition to making these drugs and selling them to the public, Fresenius also used them in its own dialysis clinics.
The purpose of GranuFlo and NaturaLyte was to lower the pH of the blood.  When patients undergo the dialysis procedure, the blood often becomes slightly acidic.  Drugs such as GranuFlo and NaturaLyte are given to restore the pH balance of the blood and prevent damage to the heart.
At first, Fresenius advertised these two drugs as alternatives to the currently used formulas, claiming that they were less likely to cause an unsafe blood pH.  However, the company stopped using the drugs in its own clinics and secretly sent a memo to all Fresenius doctors stating that studies showed the drugs were actually very dangerous.  Even a slight miscalculation of the dosage of GranuFlo or NaturaLyte could lead to heart arrhythmia or even a heart attack on the part of a dialysis patient due to an unsafe alkaline blood level.
Eventually, the secret behind GranuFlo and NaturaLyte became public knowledge.  While Fresenius denied hiding any information, the Food and Drug Administration felt that there was enough evidence of the drugs' danger to issue a recall.  Today, no clinics are permitted to use these drugs because of the risk they pose to dialysis patients.
What Should I Do If I Have Suffered a Dialysis Injury?
If you are a dialysis patient who has experienced a heart problem, or if your loved one was on dialysis and died from a heart attack or other cardiac episode, you may be able to recover damages for your injury or loss.  The Hood National Law Group is ready to help you with your dialysis injury case no matter where you live.  Contact us today for more information.