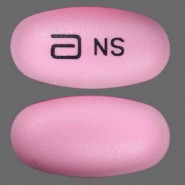 Depakote is a drug used to treat a number of different conditions, including epilepsy, migraine headaches and the manic phase of bipolar disorder (manic-depressive illness). Depakote contains valproic acid (VPA), which is also marketed under the names Depakene, Depakote DR, Depakote ER, Depakote Sprinkles, and Stavzor.
Health Risks Associated with Taking Depakote during Pregnancy
Women who take VPA drugs in their first trimester of pregnancy have an increased risk of birth defects. Research has disclosed the fact that there are at least six serious birth defects which are more common among children of women who took the drug during their pregnancy. Those defects include:
Polydactyly. The growth of additional fingers or toes.
Cleft palate (palatoschisis). A congenital split in the roof of the mouth.
Spina bifida. A neural tube defect that affects the structure leading to the formation of the brain and spinal cord.
Atrial septal defect. A hole in the wall that separates the upper chambers of the heart.
Hypospadias. An abnormality affecting the opening in the urethra.
Craniosynostosis. The premature closing of the joints between two or more of the bones of the baby's skull.
FDA Continues to Issue Warnings
The FDA reports that Depakote and similar drugs lead to an increased risk of birth defects among women exposed to these drugs during their pregnancy. Among the categories of birth defects cited by the FDA are neural tube defects, craniofacial defects, and cardiovascular defects. The agency cautions against the use of Depakote to treat women who are or who may become pregnant. And it has issued at least two safety alerts within the past year advising of problems caused by the drug.
How Can We Help?
If you have taken Depakote (or a similar drug such as Depakene or Stavzor), and your child has suffered an abnormality, defect, or negative condition, contact the Hood National Law Group. We are a national personal injury law firm, and we focus on assisting those who have been injured by drugs such as Depakote. We may be able to help you recover damages for those injuries, no matter where you reside. Call us today for a free, confidential consultation.
Hood National Law Group
591 Camino De La Reina #100
San Diego, CA 92108
(800) 214-1010