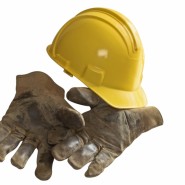 Even a cursory glance at the news will reveal a host of accidents on construction sites in San Diego County and throughout California. They involve both workers and bystanders. These incidents, occurring as they do in areas where heavy equipment is used, and where dangerous conditions are the norm, often result in serious injuries.
In addition, according to the United States Bureau of Labor Statistics, close to 20% of all worker fatalities occur in the construction sector. Most of those deaths are caused by falls, electrocution, being "caught between", and being struck by objects. These are known as the "fatal four", and they account for over 55% of all construction worker deaths. The following examples illustrate some of the many situations that have led to serious injuries and deaths in our area and elsewhere in California over the past year:
A San Diego worker was killed after falling to his death at a construction site on West Beech Street. At the time of the incident, the cause of the accident was under investigation.
Another fall, this one at a construction site in San Francisco, resulted in serious (though non-fatal) injuries to two carpenters. The men fell 40 feet and 30 feet, respectively, when the vertical scaffolding on which they were standing tipped over.
A 48-year old worker was killed when he was crushed by a piece of equipment at a San Leandro construction company.
At a site in Indio, California (Riverside County), a worker suffered injuries when he fell through a ventilation duct at high school that was under construction. The man fell approximately 15 feet, and had to be airlifted to an area hospital.
Another worker died after he was crushed by a load of rebar (steel bars) when working at the new San Francisco 49ers stadium in Santa Clara. He was in the process of unloading the rebar when it fell on top of him.
There are countless situations in which workers, and bystanders, have been injured and have died at construction sites. If you have suffered an injury, or if a member of your family has been seriously injured or killed in a construction accident, you probably have questions, including who might be liable for damages. This is a complicated area of the law, and it pays to have an attorney who is knowledgeable in construction accidents. Call the Hood National Law Group today to schedule a free, no obligation consultation to discuss your case.
Hood National Law Group
591 Camino De La Reina #100
San Diego, CA 92108
(800) 214-1010