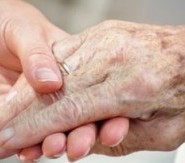 If it were suggested that there are a huge number of cases in which hospital patients are abused or neglected, we don't believe most of us would even raise an eyebrow. Hospital mistakes, infections, inadequate staffing and the like are common, and these are issues that have been well-publicized. When it comes to nursing homes, we might hope for a better standard of care, since the patients in those facilities tend to be more dependent upon professional (medical) care than any other segment of the population.
Unfortunately, this turns out not to be the case. In fact, a recent study by the Office of the Inspector General (OIG), United States Department of Health & Human Services, has found that these mistakes, inadequacies and abuses are actually more common in nursing homes than in hospitals. The findings by OIG may surprise you:
Approximately 33% of the nursing home patients experienced some type of temporary or permanent harm during their stay at a nursing facility. The report refers to these incidents as "adverse events", which is defined as harm to a patient resulting from issues that include medical errors, substandard care, and infections, among others.
OIG points out that adverse events may not always result from negligence and poor quality of care, and may not always be preventable. After the harm incidents in the report were reviewed by physicians, however, it was found that close to 60% could have been prevented
The bulk of the harms to the nursing home patients were the result of substandard treatment, inadequate monitoring of the residents of the facilities, and the failure to provide, or delays in providing, necessary care.
More than half the patients who were identified in the study as experiencing harm required a return to a hospital for treatment.
Nursing home abuse is clearly not an isolated problem. It is apparently rampant throughout the country. Most of the incidents are preventable, and these abuses tend to be significant for the patients, considering that over half of those abused have to be hospitalized for treatment.
If you or a loved one has suffered abuse at a nursing home, you may be entitled to compensation for your injuries. Contact the Hood National Law Group to schedule a free consultation.
Hood National Law Group
591 Camino De La Reina #100
San Diego, CA 92108
(800) 214-1010