August 17, 2017 – San Diego, CA.  More reports are surfacing of women who have the Mirena IUD experiencing false brain tumors known in the medical community as pseudotumor cerebri (PTC).
Since receiving these reports our firm is now accepting pseudotumor cerebri cases and are preparing for upcoming lawsuits.  If you or a loved one was injured or diagnosed with pseudotumor cerebri (intracranial hypertension) from the Mirena IUD, you may be entitled to cash compensation payouts from claims and settlements, but you need to act now as cases are currently pending in U.S. federal court.
Mirena IUD linked to pseudotumor cerebri (PTC)
According to a medical study by The National Center for Biotechnology Information, concluded "We found a higher than expected number of reports of ICH with Mirena® in the FAERS database. We also found a similar risk of ICH with Mirena® compared with the oral contraceptive EE-norgestimate. The higher risk of ICH with EE-norethindrone, another oral contraceptive should be further investigated."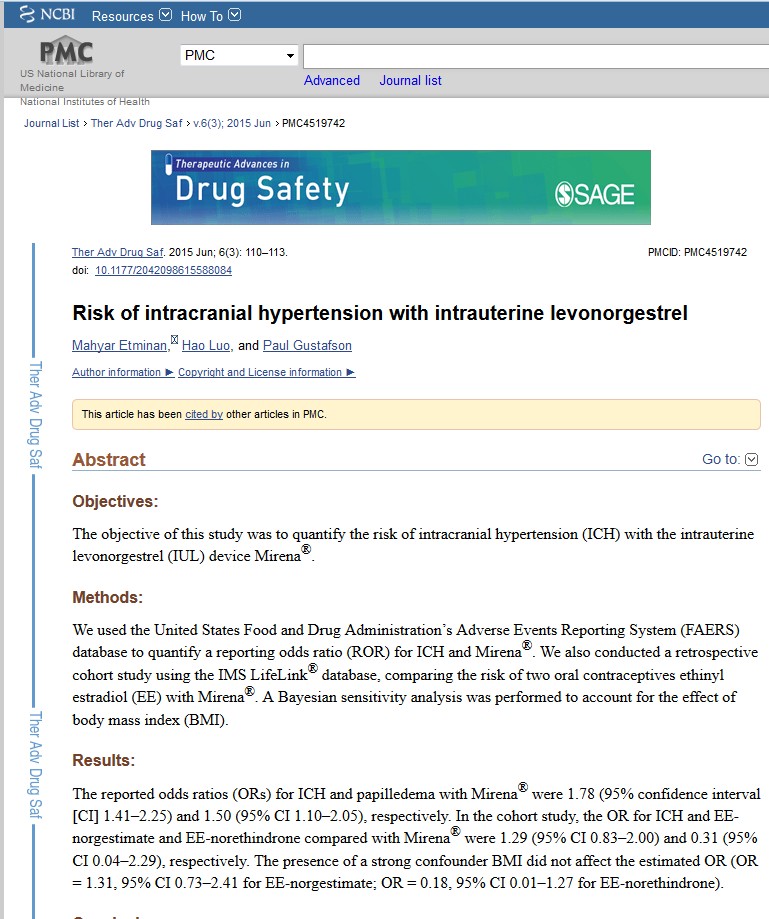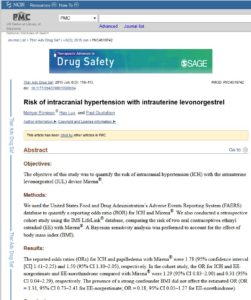 Blindness and Eye Injury
Some of the associated injuries from pseudotumor cerebri include blindness and other eye injuries. Since PTC creates pressure on the optical nerves called papilloedema many woman may suffer of swelling of the optic disc.
Other complications related to pseudotumor cerebri (PTC) include neck pain, dizziness, headache, nausea and vomiting, should pain and back pain.
Previous Mirena Lawsuits
In 2014 Newsweek featured a story highlighting the 1,200 women who entered into the Mirena class action lawsuit. Many of these lawsuits were based on side effect claims of perforation, migration, pelvic inflammatory disease, ectopic pregnancy and, in the most extreme cases painful surgeries and even hysterectomy.
During this time the FDA did issue Bayer a warning on deceiving marketing practices which included a social networking site called Mom Central which was used to tout the device.  The FDA in a letter to Bayer that these claims "misleadingly overstate" Mirena's efficacy and that the rest of the presentation failed to disclose the product's risk.
Cases have been filed in federal court and are consolidated in a multidistrict litigation (MDL) in the U.S. District Court for the Southern District of New York.
U.S. District Judge Cathy Seibel is presiding over the cases which have now reached over 1,300.
Pseudotumor cerebri lawsuit 2017
We are now accepting and registering pseudotumor cerebri lawsuits.  Call the Hood National Law Group today to speak with a member of our legal team if you or someone you love suffered pseudotumor cerebri from the use of Mirena IUD.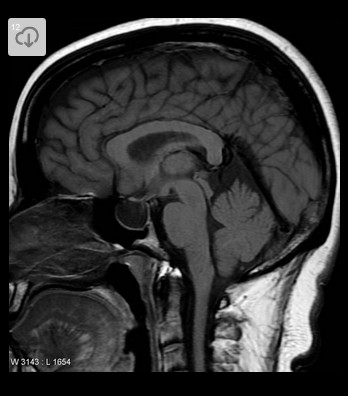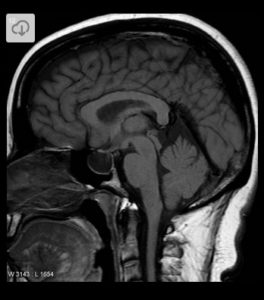 Pseudotumor cerebri lawsuit settlement amounts
At this time it is uncertain if Bayer has created a fund to settle these pseudotumor cerebri lawsuits.  However when looking at past defective medical device lawsuits, some of these companies that enter into class action status would set aside millions of dollars to cover all claims. One past example was Takeda Pharmaceutical Co. agreed to pay $2.37 billion to settle over 8,000 lawsuits. This is only an example and may not indicate what may happen with Bayer's Mirena birth control device.  If you have any questions please call us at 1-800-214-1010.
Sources:
http://www.healthline.com/health/pseudotumor-cerebri
http://www.hopkinsmedicine.org/neurology_neurosurgery/centers_clinics/cerebral-fluid/pseudotumor_cerebri/pseudotumor_cerebri_qa.html