UPDATE: Federal judge denies joint motion to stay proceedings pending MDL Panel's decision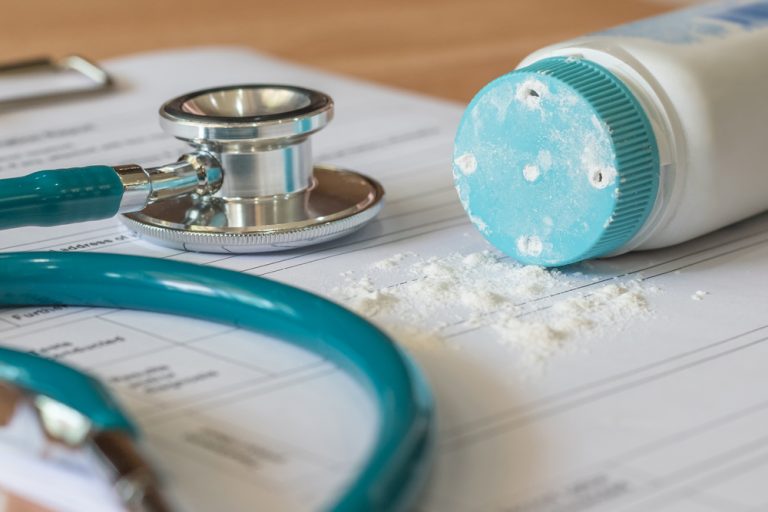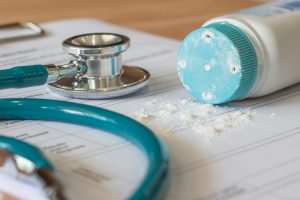 Oct. 4, 2016 — San Diego, CA — U.S. District Judge Staci M. Yandle denied a joint motion filed by plaintiffs and defendants to stay all proceedings in a talcum powder case filed in federal court in the Southern District of Illinois last month.
Judge Yandle issued an order denying the joint motion on Sept. 27, arguing she could find "no compelling reason to delay early pre-trial procedures."
The joint motion was filed less than two weeks before the Judicial Panel on Multidistrict Litigation was set to hear arguments on Sept. 29 for consolidation of all federal talcum powder cases.
The JPML has not yet come back with a decision about the possible talcum powder MDL.
---
Sept. 26, 2016 – San Diego, CA — A woman suing Johnson & Johnson over its talcum powder products called on the Judicial Panel on Multidistrict Litigation to consolidate her case and similar cases from across the country, and Johnson & Johnson agreed.
In a joint motion to stay all proceedings filed Sept. 16, plaintiff Tanashiska Lumas and defendant Johnson & Johnson asked a district judge in Southern Illinois to halt pretrial proceedings in the federal case, after bidding the JPML to consolidate similar talcum powder cases into one central court.
"A stay is appropriate because it would promote coordination of the talcum powder product cases and eliminate the potential for conflicting pretrial rulings," both parties argued in their joint motion filed in the U.S. District Court for the Southern District of Illinois.
The JPML is due to consider whether or not to consolidate federal talcum powder cases this week at a Sept. 29 hearing. It is also set to decide on other possible MDLs regarding Monsanto Company's weed killer Roundup, French pharmaceutical giant Sanofi's breast cancer drug Taxotere, and Bristol-Myers Squibb's antipsychotic Abilify.
Currently, there are at least 36 individual actions pending in federal courts across the country alleging the use of Johnson & Johnson's baby powder and Shower-to-Shower caused plaintiffs to develop ovarian cancer.
Though both parties agree MDLs "provide the opportunity for … uniformity, consistency, and predictability in litigation," they differ as to where the cases should be consolidated.
Lumas suggested the cases be consolidated in the Southern District of Illinois where her suit is currently pending in the court's East St. Louis office.
"The Southern District of Illinois possesses unique characteristics which set it apart from others in consideration," wrote plaintiff's attorneys in support of their motion for consolidation and transfer.
The Southern District of Illinois is "centrally located" and "has the resources to provide an efficient disposition of these cases," plaintiff's attorneys argued.
St. Louis was also the site of two multi-million-dollar talcum powder verdicts handed down in favor of the plaintiffs.
J&J, on the other hand, has pushed for the lawsuits to be consolidated in its home state of New Jersey, where two cases were recently thrown out of state court due to insufficient medical evidence linking baby power and ovarian cancer. The pharmaceutical giant suggested Oklahoma as its second choice.
"While J&J agrees with the [plaintiff] on the need for a coordinated proceeding, J&J believes that the District of New Jersey … or the Western District of Oklahoma … would be more appropriate forums than the Southern District of Illinois for coordinated pretrial proceedings related to the talc products," defendant's attorneys wrote in a response.
J&J argued New Jersey was "the most convenient location" for both parties and witnesses, and the district's current caseload was light enough to "enable the court to handle a multidistrict litigation proceeding."
The company presented similar arguments for its second choice, saying a federal talc case was already pending in Oklahoma's Western District and the court's caseload was equally as light.
The Judicial Panel on Multidistrict Litigation is set to consider consolidation in a few short days in Washington, D.C.
District Judge Staci M. Yandle, who is presiding over the Lumas case in district court, has not yet ruled on the plaintiff's and defendants' joint motion to stay all proceedings as of 5 p.m. EST today.
The case is Lumas v Johnson & Johnson et al. (3:16-cv-00741) in the U.S. District Court for the Southern District of Illinois.