January 26, 2016  San Diego, CA — Approximately 100,000 women have had a Pelvic or Vaginal Mesh surgery for pelvic organ prolapse or for stress urinary incontinence. A high number of women every year have experienced some form of side effect including mesh eroding, scarring, and pain during intercourse, bleeding, punctures and narrowing of the vaginal wall.
In 2011 the FDA issues a warning to various vaginal mesh manufactures –this report led to over 40,000 lawsuits being filed, with more to come. It could lead to 100,000 lawsuits before it's over.
In 2013 Bloomberg News issues a report many mesh manufacturers American Medical Systems AMS, Boston Scientific and C.R. Bard had closed door discussion to settle over 30 thousand pending cases. But by 2014 the settlements never happened.
Endo International PLC, owner of American Medical Systems (AMS) will now pay close to $1.2 billion dollars to resolve transvaginal mesh claims. Now Endo has just announced an additional $400 million to be added to the fund. Most of these lawsuits claim the mesh implants caused injury by eroding in the vagina leading to pain and infection which in turn led to having a revision surgery.
With Endo International adding this amount to the fund, settlements could be between $40,000 – $50,000 per case. However cases with more serious complications and revision surgeries could be in the $400,000 range.
Jury Verdicts in favor of Women Transvaginal Mesh Plaintiffs: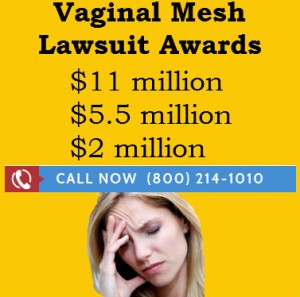 In Atlantic City, NJ the Jury awards woman $11 million verdict against Johnson & Johnson's Ethicon Mesh Division.
In Bakersfield, CA a jury awards husband and wife $5.5 million verdict in a Transvaginal Mesh Lawsuit against mesh manufacturer C.R. Bard.
In Charleston, WV a jury awards woman $2 million verdict for an Avaulta Mesh Product Lawsuit against Bard.
Find out if you qualify for Cash Compensation by taking the Free Women's Vaginal Mesh Case Review at: https://www.nationalinjuryhelp.com/1213-2/
If you or a loved one has suffered due to a transvaginal mesh complication and/or would like to speak with a transvaginal mesh lawyer, feel free to contact Hood National Law Firm right now.
Contact us today at 1-800-214-1010.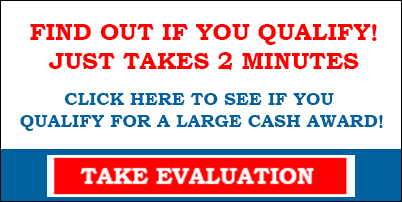 Vaginal Mesh Lawsuits in these States:
Alabama (AL), Alaska (AK), Arizona (AZ), Arkansas (AR), California (CA), Colorado (CO), Connecticut (CT), Delaware (DE), Florida (FL), Georgia (GA), Hawaii (HI), Idaho (ID), Illinois (IL), Indiana (IN), Iowa (IA), Kansas (KS), Kentucky (KY), Louisiana (LA), Maine (ME), Maryland (MD), Massachusetts (MA), Minnesota (MN), Mississippi (MS), Missouri (MO), Montana (MT), Nebraska (NE), Nevada (NV), New Hampshire (NH), New Jersey (NJ), New Mexico (NM), New York (NY), North Carolina (NC), North Dakota (ND), Ohio(OH), Oklahoma (OK), Oregon (OR), Pennsylvania (PA), Rhode Island (RI), South Carolina (SC), South Dakota (SD), Tennessee (TN), Texas (TX), Utah (UT), Vermont (VT), Virginia (VI), Washington (WA), West Virginia (WV), Wisconsin (WI), Wyoming (WY)