March 27, 2015–San Diego, CA
Sonja Lemoins, the plaintiff in another Xarelto lawsuit, claims that after taking the drug to help prevent a stroke, she suffered several negative side effects including excessive bleeding, physical pain, mental anguish, decreased enjoyment of life, and states that her blood cannot clot or congeal in a timely manner.
This is just one of around 90 pending lawsuits in the Eastern District of Louisiana for damages involving patients taking Xarelto. In her complaint, Lemoins claims that when Xarelto manufacturers, Janssen and Bayer, advertised the drug to it's costumers, they downplayed the risks. Only the positive results of the drug from studies were marketed, such as its ability to reduce the risk of stroke in patients with non-valvular atrial fibrillation, a common heart rhythm disorder, and patients undergoing hip or knee replacement surgery. The negative results of the studies were not highlighted, including the increased risk of  gastrointestinal bleeding and other serious bleeding concerns.
Compared to the industry standard, warfarin, Xarelto has a higher risk of gastrointestinal bleeding, and according to Lemoins, manufacturers failed to highlight this point to their customers. With warfarin, doctors are able to reverse bleeding by using vitamin K injections, but Xarelto currently has no available antidote which makes it even more deadly.
Lemoins is seeking $4.35 million in damages, plus costs and fees, for all of the mental and physical suffering she was put through by taking this drug. She claims that she suffered personally with mental anguish and experienced severe injuries. In addition, she brings claims of common law fraud, negligent infliction of emotional distress, and several other complaints.
The plaintiff includes data in her complaint showing that the defendants spent close to $11 million promoting Xarelto in 2011. Although the manufacturers made an effort to point out all of the positive effects of the drug, the FDA has been watching Xarelto since its release. A black box warning was required in January of 2014 because no specific antidote is available for excessive bleeding.
In 2013, the FDA sent the defendants a letter stating that a print advertisement marketing the drug was misleading and downplayed the risks of Xarelto. Also, in the first quarter of 2012, there were over 356 identified reports of serious and fatal injuries where Xarelto is the main suspect drug, according to the Institute for Safe Medication Practices.
If you want to know more about Xarelto and its dangerous side effects, read our post here.
Contact us today at 1-800-214-1010.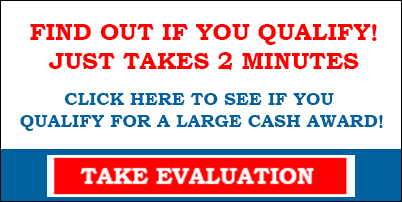 Sources: PreventAF