October 20, 2015- A California jury on Friday hit Johnson & Johnson unit, Janssen Pharmaceuticals, with a $5.6 million verdict for the wrongful death of a man during a clinical study of the company's anti-psychotic medication, Risperdal. Janssen employees allegedly ignored abnormalities with the victim's heart, according to his mother's attorneys.
Marion Liu, mother of Leo Liu, claims her then 25-year-old son, who suffered from schizophrenia, enrolled in a human drug trial with Janssen, and died after the company's employees ignored signs that he had a heart condition, administering Risperdal and ignoring signs of medical distress, according to the attorneys.
The jury ordered J&J's Janssen Research and Development LLC to pay Marion Liu $5.4 million for its substantial negligence in the death of her son, which holds the company 70% liable for his death, the remainder apportioned to the psychiatrist who convinced Leo Liu to take part in the drug trial.
Daniel Balaban, of Balaban Spielberger LLP, the attorneys representing Liu, claimed that the 'bottom line" of the ruling is that the jury found the life of a schizophrenic was no less valuable than any other life.
"The jury found that Janssen had the ultimate obligation to protect, not just profit, from its research subjects."
Marion Liu filed the lawsuit in February 2010, and then filed an operative fourth amended complaint in February 2011, alleging that her son began treatment with psychiatrist Madeleine Valencerina in March 2008. After several involuntary hospitalizations for his schizophrenia, Valencerina approached Liu in 2009 about participating in a trial study for Risperdal.
Once Leo Liu was enrolled in the study at College Hospital, Janssen employees failed to follow the "express protocols" outlined for the study by failing to properly pre-screen Liu for existing problems, failing to detect or diagnose his worsening health conditions, which included elevated blood pressure, liver tests, and other symptoms of heart disease, according to the complaint. The company also failed to test Liu for drug and alcohol usage, despite his psychiatrist's knowledge that he had a history of both. With the danger of interaction between drugs and alcohol and the medication in the study, this is an extreme form of negligence on Johnson & Johnson's part.
On February 26, 2009, Liu died after being transferred out of the study facilities to a hospital to investigate abnormal liver test results. An autopsy revealed his cause of death was dilated cardiomyopathy, a heart injury and a "readily treatable" condition that can be "further complicated" by the use of Risperdal, according to the suit.
If you, or someone you love, have suffered in any way as a result of using Risperdal anti-psychotic medication, you must take action. You can do so by seeking the help of our Risperdal lawsuit attorney & lawyers who have been holding corporations, like Janssen, accountable for the harm they have inflicted on consumers for decades.
Contact us today at 1-800-214-1010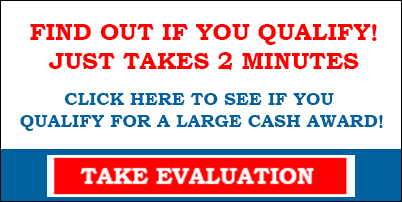 Source: Law360