Gynecomastia is swollen male breast tissue caused by a hormone imbalance. The breast tissue becomes swollen due to too much estrogen, or too little testosterone. Gynecomastia can occur in babies, teen boys, and older men.
Gynecomastia and Risperdal
Risperdal, manufactured by Johnson & Johnson's subsidiary Janssen Pharmaceuticals, which treats schizophrenia and other problems caused by bipolar disorder, has the very serious side effect of gynecomastia for teen boys. These disorders are severe, and Risperdal should be a helpful medication for controlling bipolar disorder, but instead it creates an even worse condition for teen boys. In Aaron Banks' case, it gave him breasts which grew to D cups. 21-year-old Banks alleged that he suffered trauma after growing breasts while taking Risperdal between 1999 and 2004. He began taking Risperdal when he was nine years old, when the drug was not approved for use in the US at the time. Banks eventually was forced to have the breasts surgically removed through a mastectomy.
Risperdal stimulates the production of prolacting, which is a hormone released by the pituitary gland that stimulates breast development. The original Risperdal labeling downplayed the risks of these events resulting from increased prolactin levels and failed to suggest testing. It is through off label use of Risperdal that gynecomastia becomes an issue. Big pharma uses Risperdal to off-label prescribe to the elderly for dementia and for depression in young teens.
Emotional Distress
For grade and high school boys, the emotional and physical distress is overwhelming when dealing with the adverse effects of gynecomastia. Big pharma does not care about these innocent boys, so long as their profits exceed the fines and settlements paid out in lawsuits over this horrible side effect. Sadly, several derogatory nicknames have been created for boys with this condition such as "moobs" and "bitch tits." This bullying can contribute to the already existing depression that young boys taking Risperdal are struggling with.
In June of 2006, Duke University found that the risk of gynecomastia was stronger with Risperdal than with other anti-psychotics. The case revealed that it accounted for 70% of the male breast growth cases studied. Despite these eye opening findings, the FDA still approved Risperdal in 2007 for ages 13-17 for schizophrenia, and for bipolar disorder in ages 10-17. The drug was even used off-label for children with ADHD, and that is when the lawsuits began to come in the hundreds.
Gynecomastia Lawsuits
Like Aaron Banks, there have been numerous cases of young boys with gynecomastia from taking Risperdal. In September of 2012, the Banks case was close to coming to trial in a Pennsylvania court room when Johnson & Johnson suddenly settled out of court. It is thought that the manufacturer quickly settled so they could avoid seeing Banks take the stand, and also avoid having the J&J VP of Marketing, Alex Gorsky, take the stand. Gorsky is directly responsible for selling Risperdal, since he was the president of Janssen from October 2001 to 2003.
Aaron Banks' lawyer, Stephen Sheller, believes that no child should be taking Risperdal. He states, "Risperdal should be a last resort. The adverse event profile is so significant; you don't want to use it except as a last resort. There are many alternatives to these kinds of drugs. But 'big pharma' and the FDA have failed to protect the public."
Faced with hundreds of pending lawsuits, Johnson & Johnson and the FDA are to blame in missing warning labels and failing in their ability to protect citizens from the harsh side effects including gynecomastia.
People who have been harmed as a result of using Risperdal need to stand up for their legal rights.  However, that's easier said than done when dealing with a multi-billion-dollar corporation.  Consumers need to level the playing field by obtaining the help of Risperdal side effects lawyers who have been handling these cases all over the country.  If this includes you or someone you love, contact the Hood National Law Group, today to schedule a free initial consultation.
Contact us today at 1-800-214-1010.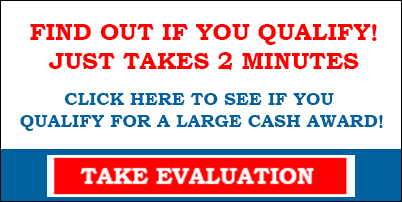 Sources: WebMD, Psychopharmacology Institute