XARELTO – FDA LETTER WARNING OF OVERPROMOTION & MISBRANDING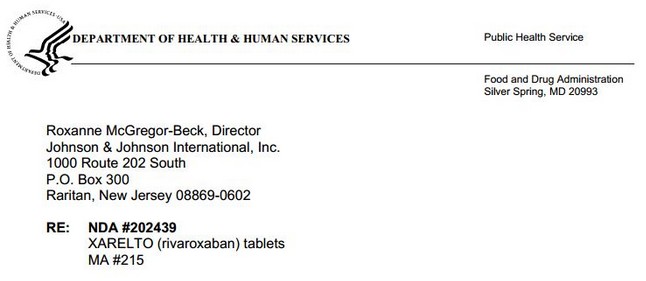 October 9, 2015 San Diego, CA – The FDA's letter to the maker of Xarelto basically states that the company didn't fully inform people that there are real and dangerous complications, including unstoppable bleeding events, when on the drug.
Overall the print advertisements were criticized by the FDA as misleading and the ad's suggestion of "dosage adjustments are not necessary" because some people with renal impairment might need to have the medication adjusted.
This is what happens every day in Big Pharma business, misleading ad's made to entice the public into buying a dangerous drug. There is a much safer, more trusted drug for the same use that's been on the market for over 20 years called Warfarin.
How many consumers were potentially exposed to these misleading claims and promotional materials may be very difficult to ascertain. Similarly, determining how many made decisions based upon these materials is an individualized question that may also go unanswered, or only be answered once the growing number of XARELTO cases are litigated.
For those that have been prescribed Xarelto, talk to your doctor before stopping this drug.
Contact us today at 1-800-214-1010.