Offshore drilling has a detailed history in the US Gulf of Mexico. The Gulf is a major source of oil and natural gas in the United States, with the western and central Gulf of Mexico producing 25% of the nation's oil.
A History of Oil Drilling in the Gulf
The Eastern Gulf of Mexico, including the offshore Gulf Coast Florida, was never a petroleum-producing location. From 1950s-1990s, oil companies drilled exploratory wells off the Gulf Coast of Florida. There were 19 wells drilled in state waters, and 40 drilled in federal waters.
Several oil companies had their landmark first offshore oil exploration in Florida. Gulf Oil first explored the Gulf in 1947, whereas Humble Oil first drilled in 1956. By the 1970's and early 1980's, oil companies were drilling over 16 wells on and around the Destin Dome, which are federal waters off the Florida Panhandle. None of these drills were successful.
Florida banned drilling in state waters in 1992 and also opposed additional drilling in federal waters off Florida. By 2009, the Florida House of Representatives approved a bill that would allow offshore drilling in state waters more than 3 miles from shore. The bill passed in April 2009, but died in the Florida Senate.
 Economic Impact of Oil Drilling in the Gulf
Offshore drilling has a gigantic impact on the economy of the United States. The Outer Continental Shelf's production in the Gulf of Mexico brought in 1.6 million barrels of oil per day in 2011. Not only is that an all time record, the company grew by more than a third in the last few years.
From 1981 to 2005, global oil production grew by 1.8 percent annually, then stagnated after that. Falling production of oil can, and usually does, mean a brake in economic growth and a high rise in gas prices. The world produces and burns through close to 31 billion barrels of oil each year.
There are some positives to offshore drilling such as self-reliance, which means supporting oil drilling without having to rely on Middle Eastern countries to provide oil and petroleum for the rest of the world. Self-reliance is capable of stabling the economy because the price of oil could eventually go down. Another economic impact that offshore drilling has is creating jobs for people, which in turn creates an economy.
While this does not directly impact the economy, there is also an environmental impact on offshore drilling. This is a highly negative factor, which has been debated for decades in government.
Offshore Drilling Companies
There are several offshore drilling companies in the US Golf of Mexico region. One of the top companies would be Nabors, which currently operates 48 offshore rigs in the Gulf of Mexico and other countries. Nabors was a pioneer in the platform work over rig market with rigs that can rig up, complete the assigned project and rig down in a very short time frame.
Common Offshore Drilling Injuries
Offshore work can be physically demanding and dangerous, making serious injuries very common. Here are a few of the most signature offshore injuries.
Head injuries
Anything from a sudden blow to the head from a pipe swinging overhead, to falling equipment, can cause a traumatic brain injury. These injuries can range from a mild concussion to permanent disability. Open and closed head wounds can lead to loss of balance, double vision, and slurred speech.
Back injuries 
Heavy lifting and intensive labor on a ship or oil platform may cause back injuries, which require surgery. If an offshore worker falls from an unsecured ladder or balcony, this can lead to spinal cord or nerve damage.
Loss of limbs
Loss of limbs is a life-changing injury to endure. Some amputation accidents involve cables under tension or mooring lines. A offshore worker's hand can become caught in the machinery of the winch drum or their leg can become tangled or crushed between two barges.
Burns
Explosions and fires that can result in serious burns are common when it comes to offshore drilling. Malfunctioning safety equipment, welding accidents, or loss of well control can all be the cause of intensive burns. Burn injuries can cause disfigurement and usually require plastic surgery and can end in permanent disability. Workers can be out of a job for months after this kind of injury due to the amount of time needed to recover.
Common Offshore Jobs
Maintenance
Maintenance is responsible for the maintenance and repair of the machinery and drilling equipment on board. They also overlook all electrical operations on board and assist with installations of third party equipment. One of the more recognizable jobs in this section is a welder.
Marine
The Marine section of offshore drilling handles rig moves and operates the machinery. Also, they are responsible for crane, anchor, ballast and deck operations in addition to control room activities, fabric maintenance and helicopter landings and takeoffs.
Drilling
Drilling is responsible for all work related to the drilling operations: running and cementing of casings, tripping operations and controlling the actual drilling operation with use of cyber equipment.
The Bureau of Labor Statistics reported that 15,720 petroleum engineers working in the oil and gas extraction industry earn an average of $150,890 a year as of May 2011. Oil rig supervisors make $79,710 annually. Drillers in offshore work make an average $63,400, while the derrick operators make $52,520. Roustabouts, the second largest number of employees in oil extraction, make an average $35,590 annually.
Maritime Jones Act
The Merchant Marine Act of 1920, also known as the Jones Act, allows injured seamen to file claims against their employer and collect compensation from their employer for the negligence of the ship owner, captain or fellow members of the crew. However, in order to recover damages under this Act, an injured worker must qualify as a seaman.
According to the Jones Act, a "seaman" refers to a crew member of a vessel whose work contributes to the vessel's mission. This is a broad term and, in most cases, all workers aboard the vessel would be considered seamen. Lastly, a seaman must spend more than 30% of his or her employment time on a vessel.
To find out if you are able to claim compensation from either the Jones Act or Longshore and Harbor Workers Compensation Act, you can contact the Hood National Law Group at 1-800-214-1010.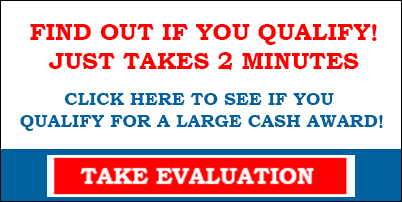 Sources: Oil Price, Maersk Drilling, Chron